---
Temple Emanu-El's Torah commentaries are prepared by members of our clergy, senior staff, Religious School faculty and Saturday morning Torah Study group. Blog comments are moderated. Please note that we reserve the right to delete comments that are deemed inappropriate, use offensive language, promote personal attacks or are self-serving (promote goods and services). At the same time, we hope that this blog will promote thoughtful dialogue and continued learning. If you are a temple member interested in joining our team of writers, contact Prince Davis.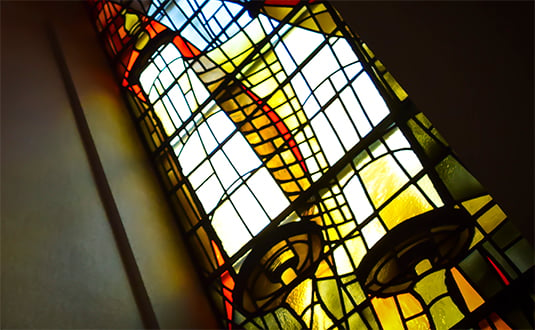 Parashat Va-y'chi (January 7, 2012)
By Rabbi Yael Shmilovitz
MANY PEOPLE THINK Jews don't believe in angels. Jews don't have guardian angels; angels just aren't a very Jewish thing. Borscht? Sure, very Jewish. Skepticism? Absolutely. Argument as sport? Jewish, without a doubt. But angels?
And yet angels are very much a Jewish "thing" — maybe not celestial beings draped in white robes or the cute cherubic cupid with his pointed bow and arrow, but angels (
malakhim
) are, in fact, mentioned many times in the
Tanach
, in midrash, in the Talmud and in the traditional prayer service.
Continue reading Rabbi Shmilovitz's commentary »
Post a comment/View comments »
(1 comments)
Parashat Vayigash (December 31, 2011)
By Rabbinic Intern Hannah Goldstein
IF YOUR BROTHERS sold you into slavery, would you forgive them? If they lied to your father, claiming wild beasts had killed you, would you invite them to draw near to you? Would you feed them during a famine and give them land in the place where you had grown powerful?
Continue reading Hannah's commentary »
Post a comment/View comments »
(0 comments)
Parashat Mikeitz (December 24, 2011)
By Rachel Brumberg
THE THING ABOUT Torah study I find so exciting is that this text which has been a central part of our people's existence for thousands of years still has relevance today. The fun part is finding out what speaks to you as you read it from your current perspective; it's difficult not to be influenced by what is going on around you at work, at home or in the greater world as you read a particular section. In this manner, each time you read a section — the same section — new meaning can be found, and there's always something different to find imbedded in the text.
Continue reading Rachel's commentary »
Post a comment/View comments »
(0 comments)
Parashat Vayeishev (December 17, 2011)
By Rabbi Benjamin J. Zeidman
Parashat Vayeitzei (December 3, 2011)
By Leah Kadosh
PERHAPS MY FAVORITE biblical teaching comes from Genesis 28:16: "God was in this place, and I — I did not know." Jacob wakes up from a dream in which God has revealed to him his blessing: God will protect him, his decedents will be as numerous as "the dust of the earth," and God will not leave him until this promise is fulfilled. Jacob is alone in the desert, running away from potential danger, just having deceived his dying father and stolen his brother Esau's birthright. Jacob's revelation of the Divine Presence and missed opportunity is one of great misfortune, and yet in his mistake, it grants the Jewish people the prospect to learn and seek God's wonders and miracles in every aspect of life. This depleted encounter serves as our reminder to take advantage of every moment, question, encounter and celebration. Jacob introduces a new relationship with God in this Torah portion, one that is not mandated and blindly accepted, but rather, one that is conflicting, challenging and even conditional.
Continue reading Leah's commentary »
Post a comment/View comments »
(0 comments)