---
Temple Emanu-El's Torah commentaries are prepared by members of our clergy, senior staff, Religious School faculty and Saturday morning Torah Study group. Blog comments are moderated. Please note that we reserve the right to delete comments that are deemed inappropriate, use offensive language, promote personal attacks or are self-serving (promote goods and services). At the same time, we hope that this blog will promote thoughtful dialogue and continued learning. If you are a temple member interested in joining our team of writers, contact Prince Davis.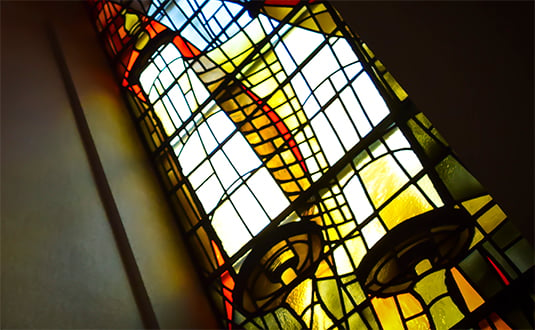 Parashat Vayeishev (December 17, 2011)
By Rabbi Benjamin J. Zeidman
Parashat Vayeitzei (December 3, 2011)
By Leah Kadosh
PERHAPS MY FAVORITE biblical teaching comes from Genesis 28:16: "God was in this place, and I — I did not know." Jacob wakes up from a dream in which God has revealed to him his blessing: God will protect him, his decedents will be as numerous as "the dust of the earth," and God will not leave him until this promise is fulfilled. Jacob is alone in the desert, running away from potential danger, just having deceived his dying father and stolen his brother Esau's birthright. Jacob's revelation of the Divine Presence and missed opportunity is one of great misfortune, and yet in his mistake, it grants the Jewish people the prospect to learn and seek God's wonders and miracles in every aspect of life. This depleted encounter serves as our reminder to take advantage of every moment, question, encounter and celebration. Jacob introduces a new relationship with God in this Torah portion, one that is not mandated and blindly accepted, but rather, one that is conflicting, challenging and even conditional.
Continue reading Leah's commentary »
Post a comment/View comments »
(0 comments)
Parashat Tol'dot (November 26, 2011)
By Robyn Weinstein Cimbol
TOL'DOT
CHRONICLES Abraham's family into the next generation. It begins, as most family narratives do, with a marriage — between our patriarch Isaac and matriarch Rebekah. But the foundation of our historical narrative comes a few verses later with the in utero struggle between Jacob and Esau.
Continue reading Robyn's commentary »
Post a comment/View comments »
(1 comments)
Parashat Chayei Sarah (November 19, 2011)
By Rachel Brumberg
Parashat Vayeira (November 12, 2011)
By Missy Bell
THE TORAH PORTION
Vayeira
is full of important stories.
Vayeira
begins with three angels visiting Abraham. His welcoming response is from where the Jewish value of
hachnassat orchim
("welcoming the guests") is derived. The angels then tell Sarah that she is going to have a child. Next we encounter the story of the destruction of Sodom and Gomorrah and Abraham's attempt to find righteous people in the cities. Finally, Sarah gives birth to Isaac, and we have one of the most well-known stories in the Torah, when Abraham nearly sacrifices his own son.
Continue reading Missy's commentary »
Post a comment/View comments »
(0 comments)