---
Temple Emanu-El's Torah commentaries are prepared by members of our clergy, senior staff, Religious School faculty and Saturday morning Torah Study group. Blog comments are moderated. Please note that we reserve the right to delete comments that are deemed inappropriate, use offensive language, promote personal attacks or are self-serving (promote goods and services). At the same time, we hope that this blog will promote thoughtful dialogue and continued learning. If you are a temple member interested in joining our team of writers, contact Prince Davis.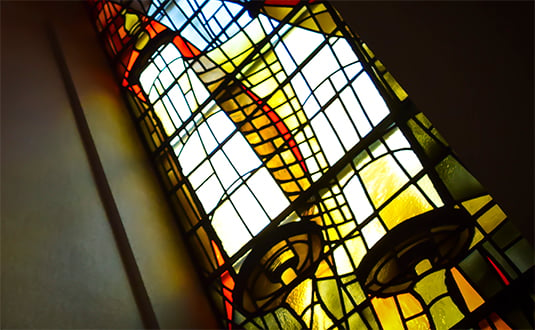 Parashat Tol'dot (November 26, 2011)
By Robyn Weinstein Cimbol
TOL'DOT
CHRONICLES Abraham's family into the next generation. It begins, as most family narratives do, with a marriage — between our patriarch Isaac and matriarch Rebekah. But the foundation of our historical narrative comes a few verses later with the in utero struggle between Jacob and Esau.
Continue reading Robyn's commentary »
Post a comment/View comments »
(1 comments)
Parashat Chayei Sarah (November 19, 2011)
By Rachel Brumberg
Parashat Vayeira (November 12, 2011)
By Missy Bell
THE TORAH PORTION
Vayeira
is full of important stories.
Vayeira
begins with three angels visiting Abraham. His welcoming response is from where the Jewish value of
hachnassat orchim
("welcoming the guests") is derived. The angels then tell Sarah that she is going to have a child. Next we encounter the story of the destruction of Sodom and Gomorrah and Abraham's attempt to find righteous people in the cities. Finally, Sarah gives birth to Isaac, and we have one of the most well-known stories in the Torah, when Abraham nearly sacrifices his own son.
Continue reading Missy's commentary »
Post a comment/View comments »
(0 comments)
Parashat Noach (October 29, 2011)
By Sherry Nehmer
From the (Very Private) Notebook of Noah
Tuesday the 9th
WHAT'S UP WITH ALL the fleshly lawlessness these days? Is everyone going nuts? What's the world coming to?
Decided to drop in on the couple across the donkey track to palm off some of my extra zucchini (note to self: do NOT plant zucchini again — it takes over your whole garden) only to discover them having an orgy with the people down the block! I told them off for being lewd and lascivious. They seemed to think it had something to do with me and the missus not being invited.
As if.
Continue reading Sherry's commentary »
Post a comment/View comments »
(1 comments)
Parashat B'reishit (October 22, 2011)
By Dr. Mark Weisstuch
OMG! WOW! REVISITING THE OPENING PASSAGES of Genesis, one cannot help but be overwhelmed. Despite the familiarity of the story — "In the beginning God created the heaven and the earth," is an iconic phrase that is knit into the fabric of our collective consciousness at a very early age — the power and force of what transpires before us ignites our imagination. We are in the presence of creation; we witness the creative act itself, not as participants but as spectators. This is theater on a grand scale, and the singular response is amazement — "radical amazement," as Heschel would have it.
Continue reading Dr. Weisstuch's commentary »
Post a comment/View comments »
(2 comments)