---
Temple Emanu-El's Torah commentaries are prepared by members of our clergy, senior staff, Religious School faculty and Saturday morning Torah Study group. Blog comments are moderated. Please note that we reserve the right to delete comments that are deemed inappropriate, use offensive language, promote personal attacks or are self-serving (promote goods and services). At the same time, we hope that this blog will promote thoughtful dialogue and continued learning. If you are a temple member interested in joining our team of writers, contact Prince Davis.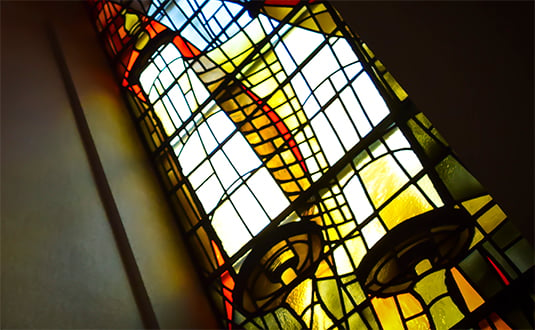 Parashat Vayikra (March 24, 2012)
By Dr. Mark Weisstuch
THE PORTION OF
VAYIKRA
— and by expansion, the entire Book of Leviticus (in Hebrew, also
Vayikra
) for which it serves as the opening chapters — functions as a lengthy, detailed answer to two tacit, reciprocal questions: How do we reach out to God, and how do we endow that communion with the requisite holiness?
Continue reading Dr. Weisstuch's commentary »
Post a comment/View comments »
(0 comments)
Parashat Vayak'heil-P'kudei (March 17, 2012)
By Rabbi Amy B. Ehrlich
I LOVE THIS PART of Exodus. Some people find it tedious — just another endless accounting of all the furnishings necessary for the Tabernacle. True, it's not the flashy "parting of the waters" or the "giving of the commandments," but just the same, picture this: Our ancestors gather around Moses, the crowd swaying from side to side, like kids at a rock concert. When they quiet down, Moses gives them the news that
they
finally are ready to build the Tabernacle. What a time!
Continue reading Rabbi Ehrlich's commentary »
Post a comment/View comments »
(2 comments)
Parashat Ki Tisa (March 10, 2012)
By Rabbi Yael Shmilovitz
MOSES WANTS TO see God's face.
He
really
wants to see God's face.
"Please, let me see it," he beseeches, "let me see your Glory!" But it cannot be. "Man may not see Me and live," replies God and, in an enormously compassionate gesture, instructs Moses to hide in the cleft of a rock, shielding him with his Godly hand as He passes by. God then removes his hand, allowing Moses to see his back.
Continue reading Rabbi Shmilovitz's commentary »
Post a comment/View comments »
(0 comments)
Parashat T'tzaveh (March 3, 2012)
By Leah Kadosh
THIS WEEK's TORAH PORTION,
T'tzaveh
, is actually a continuation of last week's
parshah
,
T'rumah
, in which God relays the instructions for the building of the Tabernacle (
Mishkan
) and the design of the priestly vestments. In the weeks leading up to
T'rumah
and
T'tzaveh
, the Israelite population witnesses and greatly benefits from God's divine power and protection on several different occasions and seems to have been provided enough physical proof that the one and only God is very much with them and among them at all times. After God delivers the Israelites out of bitter slavery, the people experience firsthand the miraculous parting of the Reed Sea; their prayers of hunger and thirst are fulfilled upon receiving nourishment in the wilderness; and they are blessed with the granting of the Ten Commandments in addition to other laws. They then are left alone with Aaron, as their leader Moses is commanded to ascend Mount Sinai and remains there for 40 days and 40 nights. (Exodus 24:18)
Continue reading Leah's commentary »
Post a comment/View comments »
(0 comments)
Parashat T'rumah (February 25, 2012)
By Robyn Weinstein Cimbol
LAST WEEK's
PARASHAH
,
Mishpatim
, ended with Moses once again ascending Mount Sinai at the behest of God. This week, we read of the explicit instructions Moses is given for the construction of the portable Tabernacle (
Mishkan
). In fact, aside from the forthcoming Golden Calf incident, the balance of the book of Exodus involves the rendering and execution of this complex blueprint.
Continue reading Robyn's commentary »
Post a comment/View comments »
(0 comments)