---
Temple Emanu-El's Torah commentaries are prepared by members of our clergy, senior staff, Religious School faculty and Saturday morning Torah Study group. Blog comments are moderated. Please note that we reserve the right to delete comments that are deemed inappropriate, use offensive language, promote personal attacks or are self-serving (promote goods and services). At the same time, we hope that this blog will promote thoughtful dialogue and continued learning. If you are a temple member interested in joining our team of writers, contact Prince Davis.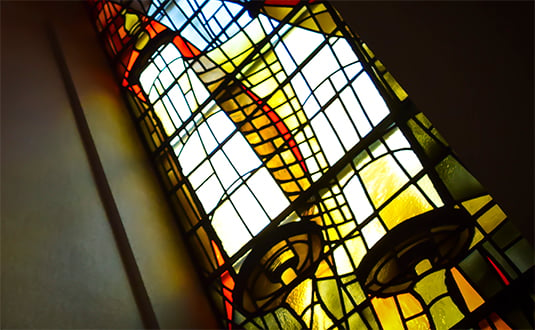 Parashat Sh'mini (April 21, 2012)
By Rachel Brumberg
TIMING IS EVERYTHING.
When I sat down to start my Torah Commentary for this week, I realized that this was not the first time that I was writing a commentary for
Parashat Sh'mini
. At first glance, it seemed to me that I had said all I had to say about this portion back in 2008. (
Click here
to see what I had to say back then.) It is not an easy section on which to comment: It starts with rules about sacrifices, includes the death of Aaron's sons by fire, goes into detail about the laws of kashrut and ends with a discussion on cleanliness and holiness.
Continue reading Rachel's commentary »
Post a comment/View comments »
(0 comments)
Conclusion of Pesach (April 14, 2012)
By Rabbi David M. Posner
Pesach (April 7, 2012)
By Rabbi David M. Posner
AS WE BEGIN our Passover celebrations, may we and all whom we love be inspired by the remembrance of the miracles wrought for our ancestors even in ancient times. May our sacred memories and our beloved Temple continue to be for us a source of courage and of strength, reminding us that as our ancestors repeatedly triumphed over despair, so may we never lose hope in our future.
Continue reading Rabbi Posner's commentary »
Post a comment/View comments »
(0 comments)
Parashat Tzav (March 31, 2012)
By Saul Kaiserman
IN THIS WEEK'S Torah portion,
Tzav
, we are confronted with the gory image of the slaughter of animals and the dashing of their blood on the altar, and challenged theologically by the idea of God delighting in the "pleasing odor" of the burnt offering. To many contemporary readers of the book of Leviticus, the entire notion of sacrificial worship is discomforting. But to find a critique of the institution of Temple sacrifice, we need look no further than the Haftarah reading that accompanies this portion, from the book of Jeremiah.
Continue reading Saul's commentary »
Post a comment/View comments »
(0 comments)
Parashat Vayikra (March 24, 2012)
By Dr. Mark Weisstuch
THE PORTION OF
VAYIKRA
— and by expansion, the entire Book of Leviticus (in Hebrew, also
Vayikra
) for which it serves as the opening chapters — functions as a lengthy, detailed answer to two tacit, reciprocal questions: How do we reach out to God, and how do we endow that communion with the requisite holiness?
Continue reading Dr. Weisstuch's commentary »
Post a comment/View comments »
(0 comments)