---
Temple Emanu-El's Torah commentaries are prepared by members of our clergy, senior staff, Religious School faculty and Saturday morning Torah Study group. Blog comments are moderated. Please note that we reserve the right to delete comments that are deemed inappropriate, use offensive language, promote personal attacks or are self-serving (promote goods and services). At the same time, we hope that this blog will promote thoughtful dialogue and continued learning. If you are a temple member interested in joining our team of writers, contact Prince Davis.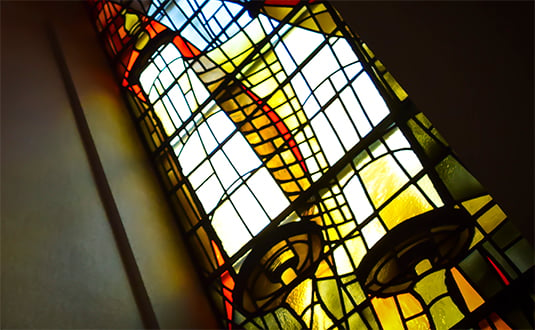 Parashat B'midbar (May 26, 2012)
By Rabbi Amy B. Ehrlich
Parashat B'har-B'chukotai (May 19, 2012)
By Saul Kaiserman
Parashat Emor (May 12, 2012)
By Missy Bell
A LOT IS HAPPENING in this week's Torah portion,
Emor
. Moses is on Mount Sinai, receiving many of the commandments to be followed by the Israelite community. First, Moses is given a list of rules for the
kohanim
, the priests. This is followed by a list of commandments regarding the animal sacrifices that the Israelites may offer to God and what is acceptable versus what is not.
Continue reading Missy's commentary »
Post a comment/View comments »
(0 comments)
Parashat Acharei Mot-K'doshim (May 5, 2012)
By Rabbinic Intern Hannah Goldstein
BEFORE WE HAD the
machzor
, the High Holiday prayer book, we had the scapegoat. In
Acharei Mot
, we read about the first rituals that accompanied the Day of Atonement. God told Aaron to take two male goats before the tent of meeting: one intended for a purification offering, the other intended for Azazel.
The Torah: A Modern Commentary
calls the goat for Azazel, "the most embarrassing feature of the ancient ritual." The appearance of what can be interpreted as a "demonic being" in the ritual for the holiest day of the year is difficult to reconcile with our notion of Jewish ritual. What does a demonic being have to do with atonement?
Continue reading Hannah's commentary »
Post a comment/View comments »
(0 comments)
Parashat Sh'mini (April 21, 2012)
By Rachel Brumberg
TIMING IS EVERYTHING.
When I sat down to start my Torah Commentary for this week, I realized that this was not the first time that I was writing a commentary for
Parashat Sh'mini
. At first glance, it seemed to me that I had said all I had to say about this portion back in 2008. (
Click here
to see what I had to say back then.) It is not an easy section on which to comment: It starts with rules about sacrifices, includes the death of Aaron's sons by fire, goes into detail about the laws of kashrut and ends with a discussion on cleanliness and holiness.
Continue reading Rachel's commentary »
Post a comment/View comments »
(0 comments)