---
Temple Emanu-El's Torah commentaries are prepared by members of our clergy, senior staff, Religious School faculty and Saturday morning Torah Study group. Blog comments are moderated. Please note that we reserve the right to delete comments that are deemed inappropriate, use offensive language, promote personal attacks or are self-serving (promote goods and services). At the same time, we hope that this blog will promote thoughtful dialogue and continued learning. If you are a temple member interested in joining our team of writers, contact Prince Davis.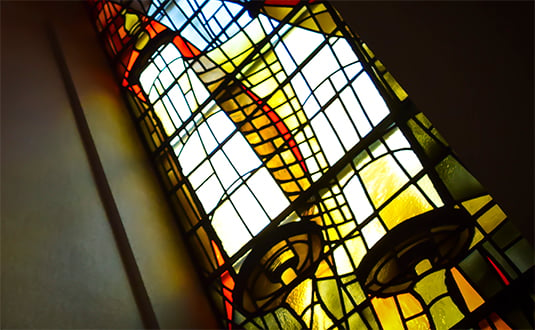 Parashat Korach (June 23, 2012)
By Leah Kadosh
PARASHAT KORACH,
named for only one of the four infamous antagonists described in this week's portion, continues right where last week's
parashah
,
Sh'lach L'cha
, left off: The Israelites are condemned to wander the desert for 40 years, ensuring that the adult generation will die before reaching the Promised Land. The Israelites, already having committed sins of idolatry, disloyalty, ungratefulness and unfaithfulness, naturally are displeased with their ultimate punishment and immediately appeal with an apology. Moses does not even consult with God on behalf of the Israelites and answers them simply by asking them why they continue to disobey God. The punishment
will not
(not
cannot
) be revoked. With the initial choice of apology overturned, we read of option two: rebellion with a desired change of leadership. Korach (Moses and Aaron's first cousin), Dathan and Abiram gather 250 chieftains (highly respected Israelites) and proceed to challenge Moses and Aaron's leadership.
Continue reading Leah's commentary »
Post a comment/View comments »
(0 comments)
Parashat Sh'lach L'cha (June 16, 2012)
By Sherry Nehmer
EVER WONDER WHY the Israelites wandered 40 years in the wilderness before entering the Promised Land? It's not that far from Egypt, and even without a GPS,
surely
they could have found their way to Canaan in a shorter amount of time. "Wandering Jew" is a phrase we've all heard, but honestly, were they
that
lost?
Continue reading Sherry's commentary »
Post a comment/View comments »
(0 comments)
Parashat B'haalot'cha (June 9, 2012)
By Rabbi Benjamin J. Zeidman
THIS WEEK'S
PARASHAH
is
B'haalot'cha
, and it is sweeping in scope. It begins with the set-up and ritual for the Tabernacle, continues with additional rules for the Levites who service that place, and concludes with Miriam stricken with a skin affliction. In the meantime, the Israelites complain, they are sick of eating manna, and Moses becomes distressed. Another strange day in the desert for the Israelites…
Continue reading Rabbi Zeidman's commentary »
Post a comment/View comments »
(1 comments)
Parashat Naso (June 2, 2012)
By Robyn Weinstein Cimbol
IN
PARASHAT NASO
, the Book of Numbers continues its namesake theme: counting. These chapters are filled with numbers and census taking. It is a
parashah
punctuated with intrigue (laws of the
Sotah
) and superheroes (laws of the Nazirite), each deserving mention. And, if this isn't enough to make the
parashah
a pleasant read, it also contains one of the most prevalent liturgical motifs: the Priestly Benediction. These three lines of poetry, consisting of three, five and seven words respectively, contain some of the most dramatic, reflective words in our siddur. And yet, I've chosen to comment on the archaic cult of sacrificial offerings.
Continue reading Robyn's commentary »
Post a comment/View comments »
(0 comments)
Parashat B'midbar (May 26, 2012)
By Rabbi Amy B. Ehrlich