---
Temple Emanu-El's Torah commentaries are prepared by members of our clergy, senior staff, Religious School faculty and Saturday morning Torah Study group. Blog comments are moderated. Please note that we reserve the right to delete comments that are deemed inappropriate, use offensive language, promote personal attacks or are self-serving (promote goods and services). At the same time, we hope that this blog will promote thoughtful dialogue and continued learning. If you are a temple member interested in joining our team of writers, contact Prince Davis.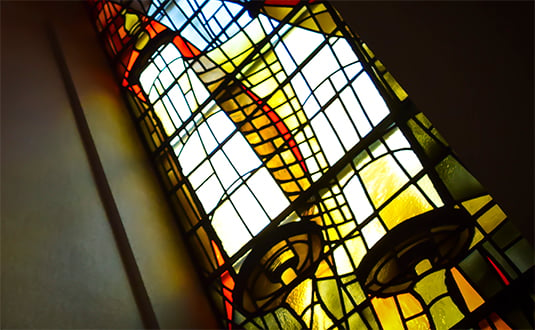 Parashat Naso (June 2, 2012)
By Robyn Weinstein Cimbol
IN
PARASHAT NASO
, the Book of Numbers continues its namesake theme: counting. These chapters are filled with numbers and census taking. It is a
parashah
punctuated with intrigue (laws of the
Sotah
) and superheroes (laws of the Nazirite), each deserving mention. And, if this isn't enough to make the
parashah
a pleasant read, it also contains one of the most prevalent liturgical motifs: the Priestly Benediction. These three lines of poetry, consisting of three, five and seven words respectively, contain some of the most dramatic, reflective words in our siddur. And yet, I've chosen to comment on the archaic cult of sacrificial offerings.
Continue reading Robyn's commentary »
Post a comment/View comments »
(0 comments)
Parashat B'midbar (May 26, 2012)
By Rabbi Amy B. Ehrlich
Parashat B'har-B'chukotai (May 19, 2012)
By Saul Kaiserman
Parashat Emor (May 12, 2012)
By Missy Bell
A LOT IS HAPPENING in this week's Torah portion,
Emor
. Moses is on Mount Sinai, receiving many of the commandments to be followed by the Israelite community. First, Moses is given a list of rules for the
kohanim
, the priests. This is followed by a list of commandments regarding the animal sacrifices that the Israelites may offer to God and what is acceptable versus what is not.
Continue reading Missy's commentary »
Post a comment/View comments »
(0 comments)
Parashat Acharei Mot-K'doshim (May 5, 2012)
By Rabbinic Intern Hannah Goldstein
BEFORE WE HAD the
machzor
, the High Holiday prayer book, we had the scapegoat. In
Acharei Mot
, we read about the first rituals that accompanied the Day of Atonement. God told Aaron to take two male goats before the tent of meeting: one intended for a purification offering, the other intended for Azazel.
The Torah: A Modern Commentary
calls the goat for Azazel, "the most embarrassing feature of the ancient ritual." The appearance of what can be interpreted as a "demonic being" in the ritual for the holiest day of the year is difficult to reconcile with our notion of Jewish ritual. What does a demonic being have to do with atonement?
Continue reading Hannah's commentary »
Post a comment/View comments »
(0 comments)