---
Temple Emanu-El's Torah commentaries are prepared by members of our clergy, senior staff, Religious School faculty and Saturday morning Torah Study group. Blog comments are moderated. Please note that we reserve the right to delete comments that are deemed inappropriate, use offensive language, promote personal attacks or are self-serving (promote goods and services). At the same time, we hope that this blog will promote thoughtful dialogue and continued learning. If you are a temple member interested in joining our team of writers, contact Prince Davis.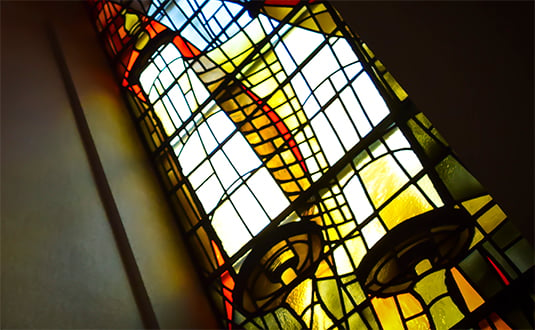 Parashat Vayeilech (September 22, 2012)
By Rabbi Benjamin J. Zeidman
THESE ARE NOT the words of our Torah portion this week, but rather the words of the haftarah that goes with it:
Thus says the Eternal One: 'Maintain justice and do what is right, for My salvation is close at hand, and revealed shall be My vindication.' […] Never more let the foreigner who has joined the Eternal say, 'The Eternal will keep me apart from God's people.' […] 'As for the foreigners who join themselves to the Eternal in love and service, who keep the Sabbath lest it be profaned, and hold fast to My covenant: I will bring them to My holy mountain and make them joyful in My house of prayer. [I will accept] the burnt offerings and sacrifices they offer on My altar: for My house shall be called a house of prayer for all peoples.' (Isaiah 56:1-7)
Continue reading Rabbi Zeidman's commentary »
Post a comment/View comments »
(1 comments)
Parashat Ki Tavo (September 8, 2012)
By Rabbi David M. Posner
TOWARDS THE END of this week's portion, Moses says to the children of Israel: "You have seen all that the Lord did before your eyes in the land of Egypt, to Pharaoh and to all his servants and all his land; the great trials which your eyes saw, the signs and those great wonders; but the Lord did not give you a heart to know, eyes to see, and ears to hear, until this day."
Continue reading Rabbi Posner's commentary »
Post a comment/View comments »
(0 comments)
Parashat Ki Teitzei (September 1, 2012)
By Dr. Mark Weisstuch
THIS TORAH PORTION exemplifies what I like most about Judaism.
Many laws are discussed in this portion, the most that appear in any one Torah portion (74 out of 613). They range from returning lost property to protecting your neighbor against potential physical harm, even the requirement for extraordinary sensitivity to animals by sending the mother bird away before taking an egg from her nest.
Continue reading Dr. Weisstuch's commentary »
Post a comment/View comments »
(2 comments)
Parashat Eikev (August 11, 2012)
By Saul Kaiserman
THIS WEEK'S TORAH PORTION,
Eikev
, offers us guidance not in what it means to love or how to love but how to remember to love. These words from Deuteronomy — some of the most powerful and memorable in the entire Torah — were adapted long ago as part of the daily prayer service in the first paragraph following the
Sh'ma Yisrael
("Hear, O Israel…"), usually referred to as the
V'ahavta
. ("And You Shall Love"). In saying these words, we are reminded not only to love God but also to
remember
to love God.
Continue reading Saul's commentary »
Post a comment/View comments »
(0 comments)
Parashat Va-et'chanan (August 4, 2012)
By Saul Kaiserman
AS IT WAS for the entire generation liberated from slavery in Egypt, Moses was punished for his lack of faith in God to never see Israel for himself. In this week's Torah portion,
Va-et'chanan
, Moses pleads with God to let him cross the Jordan River and see the Promised Land. With no room for further argument, God says, "Absolutely not."
Continue reading Saul's commentary »
Post a comment/View comments »
(0 comments)