---
Temple Emanu-El's Torah commentaries are prepared by members of our clergy, senior staff, Religious School faculty and Saturday morning Torah Study group. Blog comments are moderated. Please note that we reserve the right to delete comments that are deemed inappropriate, use offensive language, promote personal attacks or are self-serving (promote goods and services). At the same time, we hope that this blog will promote thoughtful dialogue and continued learning. If you are a temple member interested in joining our team of writers, contact Prince Davis.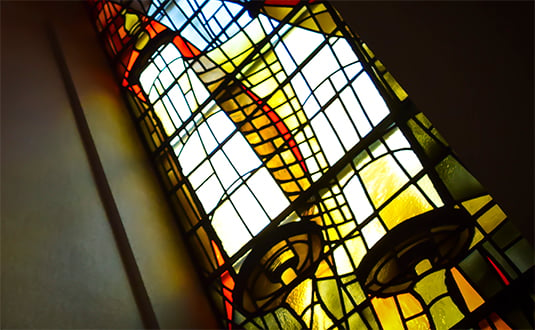 Parashat Noach (October 20, 2012)
By Rachel Brumberg
Parashat B'reishit (October 13, 2012)
By Rabbi David M. Posner
Chol HaMo-eid Sukkot (October 6, 2012)
By Rabbi David M. Posner
AS FAR AS the liturgy of the siddur (the prayer book) is concerned, there is no happier holiday in the Jewish calendar than the festival of Sukkot. In both the
Sh'moneh Esreih
(the central part of the worship service) and the
Kiddush
, Sukkot is referred to as
Z'man Simchateinu
, the "season of our
simchah
, our joy."
Continue reading Rabbi Posner's commentary »
Post a comment/View comments »
(0 comments)
Parashat Haazinu (September 29, 2012)
By Rabbi Benjamin J. Zeidman
AS I CONSIDER our Torah portion this week, I turn to the Sages in curiosity. What did they have to say about
Haazinu
? Sometime between the year 450 CE and 800 CE, in
Deuteronomy Rabbah
10:1, they handle an issue seemingly mundane and elevate it to the heights of holiness. How serious is an earache? Something often to be pushed aside, pain in the ear couldn't be so important as pain in the arm or in the leg, right?
Continue reading Rabbi Zeidman's commentary »
Post a comment/View comments »
(0 comments)
Parashat Vayeilech (September 22, 2012)
By Rabbi Benjamin J. Zeidman
THESE ARE NOT the words of our Torah portion this week, but rather the words of the haftarah that goes with it:
Thus says the Eternal One: 'Maintain justice and do what is right, for My salvation is close at hand, and revealed shall be My vindication.' […] Never more let the foreigner who has joined the Eternal say, 'The Eternal will keep me apart from God's people.' […] 'As for the foreigners who join themselves to the Eternal in love and service, who keep the Sabbath lest it be profaned, and hold fast to My covenant: I will bring them to My holy mountain and make them joyful in My house of prayer. [I will accept] the burnt offerings and sacrifices they offer on My altar: for My house shall be called a house of prayer for all peoples.' (Isaiah 56:1-7)
Continue reading Rabbi Zeidman's commentary »
Post a comment/View comments »
(1 comments)