---
Temple Emanu-El's Torah commentaries are prepared by members of our clergy, senior staff, Religious School faculty and Saturday morning Torah Study group. Blog comments are moderated. Please note that we reserve the right to delete comments that are deemed inappropriate, use offensive language, promote personal attacks or are self-serving (promote goods and services). At the same time, we hope that this blog will promote thoughtful dialogue and continued learning. If you are a temple member interested in joining our team of writers, contact Prince Davis.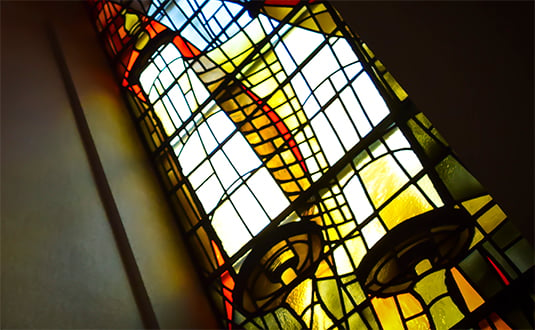 Parashat Vayishlach (December 1, 2012)
By Robyn Weinstein Cimbol
THE BIBLICAL TALE commonly referred to as "the rape of Dinah" generally is not part of a Religious School curriculum. It is disturbing, on many levels and for a variety of reasons even in the context of the accepted norms of that time. In preparing to write commentary on this portion, I was struck by the reality that we never hear from Dinah. Her experience is related in the third person. This is my attempt to give Dinah the voice she so justly deserves.
Continue reading Robyn's commentary »
Post a comment/View comments »
(1 comments)
Parashat Vayeitzei (November 24, 2012)
By Missy Bell
IN THIS WEEK'S TORAH PORTION,
Vayeitzei
, Jacob receives a blessing from his father, Isaac, and then leaves his family home in Beersheva to seek a wife. During one night of his journey, he goes to sleep and dreams of a ladder that goes up to heaven. He sees angels going up and down the ladder. Then, he sees God beside him. God blesses Jacob, offering him and his future children the land around him. God tells Jacob that God will remain with him throughout his life. When Jacob wakes up from this dream, he says, "Surely God is in this place, and I did not know it!" (Genesis 28:16)
Continue reading Missy's commentary »
Post a comment/View comments »
(0 comments)
Parashat Tol'dot (November 17, 2012)
By Prince H. Davis
IN THIS WEEK'S
parashah
we encounter the story of Esau selling his birthright to Jacob. Interestingly, after the transaction, the Torah tells us that Esau scorned and belittled the birthright. The fact that he sold it for a bowl of lentils proves that the birthright was of little value to him. Why then,
after
the sale, does the Torah recount that Esau scorned it?
Continue reading Prince's commentary »
Post a comment/View comments »
(0 comments)
Parashat Chayei Sarah (November 10, 2012)
By Sherry Nehmer
Parashat Vayeira (November 3, 2012)
By Rabbi David M. Posner
AT THE CONCLUSION of last week's
parashah
, we encounter — for the very first time — the practice of
b'rit milah
…circumcision. And when we think about
b'rit milah
, we conjure up images of a new life, a new beginning and a fresh start. Our
parashah
this Sabbath begins when Abraham our Father — Avraham Avinu, who was 99 years old — had just had a
b'rit milah
.
Continue reading Rabbi Posner's commentary »
Post a comment/View comments »
(0 comments)