---
Temple Emanu-El's Torah commentaries are prepared by members of our clergy, senior staff, Religious School faculty and Saturday morning Torah Study group. Blog comments are moderated. Please note that we reserve the right to delete comments that are deemed inappropriate, use offensive language, promote personal attacks or are self-serving (promote goods and services). At the same time, we hope that this blog will promote thoughtful dialogue and continued learning. If you are a temple member interested in joining our team of writers, contact Prince Davis.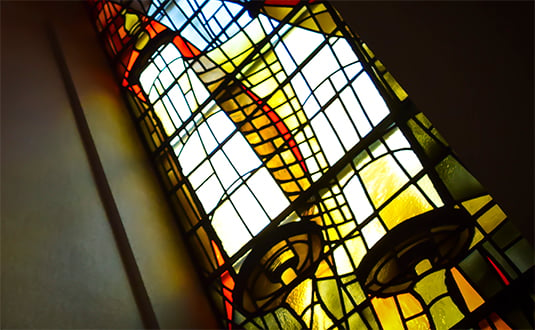 Parashat Tol'dot (November 17, 2012)
By Prince H. Davis
IN THIS WEEK'S
parashah
we encounter the story of Esau selling his birthright to Jacob. Interestingly, after the transaction, the Torah tells us that Esau scorned and belittled the birthright. The fact that he sold it for a bowl of lentils proves that the birthright was of little value to him. Why then,
after
the sale, does the Torah recount that Esau scorned it?
Continue reading Prince's commentary »
Post a comment/View comments »
(0 comments)
Parashat Chayei Sarah (November 10, 2012)
By Sherry Nehmer
Parashat Vayeira (November 3, 2012)
By Rabbi David M. Posner
AT THE CONCLUSION of last week's
parashah
, we encounter — for the very first time — the practice of
b'rit milah
…circumcision. And when we think about
b'rit milah
, we conjure up images of a new life, a new beginning and a fresh start. Our
parashah
this Sabbath begins when Abraham our Father — Avraham Avinu, who was 99 years old — had just had a
b'rit milah
.
Continue reading Rabbi Posner's commentary »
Post a comment/View comments »
(0 comments)
Parashat Lech L'cha (October 27, 2012)
By Abra Lee
LAST SHABBAT, we read the story of Noah. He is chosen by God for his righteous ways among the men of his time to survive the great flood and replenish the earth once the flood waters clear. Ten generations pass without another instance of God speaking directly to humankind, until finally we encounter an exchange between God and our ancestor Abram. God, too, chooses him for his unique qualities among his generation, for in a society that believed in worshiping idols, Abram was a monotheist, worshiping and serving only one God.
Continue reading Abra's commentary »
Post a comment/View comments »
(1 comments)
Parashat Noach (October 20, 2012)
By Rachel Brumberg