---
Temple Emanu-El's Torah commentaries are prepared by members of our clergy, senior staff, Religious School faculty and Saturday morning Torah Study group. Blog comments are moderated. Please note that we reserve the right to delete comments that are deemed inappropriate, use offensive language, promote personal attacks or are self-serving (promote goods and services). At the same time, we hope that this blog will promote thoughtful dialogue and continued learning. If you are a temple member interested in joining our team of writers, contact Prince Davis.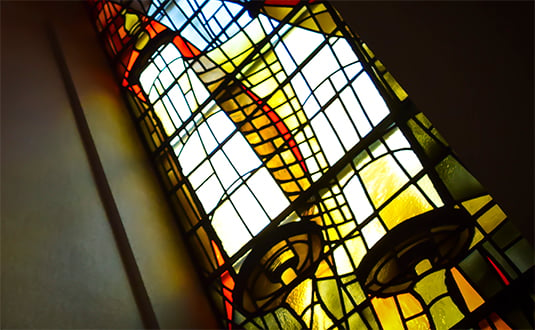 Parashat T'tzaveh (February 23, 2013)
By Robyn Weinstein Cimbol
PARASHAT T'TZAVEH
CONTINUES God's instructions to Moses — although, interestingly, Moses never is mentioned in these verses. The Vilna Gaon has suggested that the reading of this portion was perhaps planned to coincide with Moses' death in the future. Why not? Clearly God is not bound by space or by time. Therefore time, as we know it, is an irrelevant concept. Why can't we anticipate God's proactive mourning for God's closest soul mate? In such light, this portion may be seen as a eulogy and also as a charge to embrace the future. Never again will God have such a direct and personal relationship with a mortal being. The dynamism of God entering into relationships now will be reflected through God's relationship with the community. Throughout this
parashah
we are urged to recapture a measure of holiness. And, we are given some guidance for achieving this state.
Continue reading Robyn's commentary »
Post a comment/View comments »
(0 comments)
Parashat T'rumah (February 16, 2013)
By Dr. Mark Weisstuch
T'RUMAH
BEGINS A NARRATIVE that lasts 16 chapters and completes the Book of Exodus. Starting with a precise and meticulous set of instructions for constructing the Tabernacle (the portable sanctuary that will accompany the Israelites in their desert wandering), its fittings, appurtenances and sanctified furniture, the
parashah
continues, after a brief albeit momentous excursus recounting the episode of the Golden Calf, with an account of their construction — blueprint and execution.
Continue reading Dr. Weisstuch's commentary »
Post a comment/View comments »
(0 comments)
Parashat Yitro (February 2, 2013)
By David Mintz
WITH AN EAGER NATION gathering beneath it, a foreboding mountain was covered with smoke, trembling violently as the blasts of the shofar were heard and giving way to the moment of Divine revelation. This moment of revelation is considered among the most significant and defining events in our biblical history. However, our rabbis and teachers over multiple generations and religious denominations have continued to argue about how to understand this pivotal moment.
Continue reading David's commentary »
Post a comment/View comments »
(0 comments)
Parashat B'shalach (January 26, 2013)
By Saul Kaiserman
THIS WEEK'S TORAH PORTION includes one of the oldest songs you'll find that still is sung regularly today. The
Mi Chamocha
prayer, a critical part of every morning and evening service, first appears in the
Song of the Sea
, ascribed to Moses and the Israelites upon crossing the Sea of Reeds and escaping Egyptian slavery forever. Considered by scholars as one of the most ancient texts appearing in the Bible, Exodus describes first Moses leading the Israelites in song and then Miriam and the women joining in, dancing and playing drums. For thousands of years, commentators have debated the form that this singing took, implying different styles both of worship and of leadership.
Continue reading Saul's commentary »
Post a comment/View comments »
(0 comments)
Parashat Bo (January 19, 2013)
By Abra Lee
AS THE MOTHER OF two Chinese-Italian-American Jewish children, I take great pride in sharing our family's rich cultural heritage. In each new season, I seek meaningful ways to blend our multicultural background with contemporary Jewish living so that my children may have the opportunity to develop their own Jewish identities and to inspire within them the desire to live Jewishly and pass on to the next generation the Jewish values that guide our lives.
Continue reading Abra's commentary »
Post a comment/View comments »
(0 comments)