---
Temple Emanu-El's Torah commentaries are prepared by members of our clergy, senior staff, Religious School faculty and Saturday morning Torah Study group. Blog comments are moderated. Please note that we reserve the right to delete comments that are deemed inappropriate, use offensive language, promote personal attacks or are self-serving (promote goods and services). At the same time, we hope that this blog will promote thoughtful dialogue and continued learning. If you are a temple member interested in joining our team of writers, contact Prince Davis.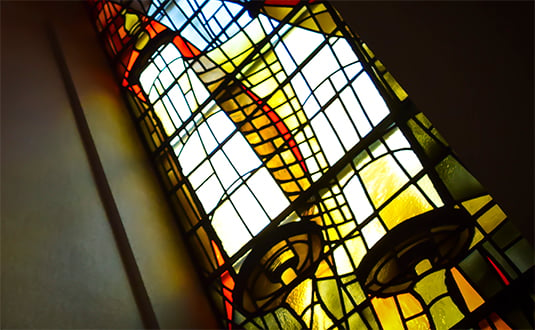 Shabbat Chol HaMo-eid Pesach (March 30, 2013)
By Rabbi David M. Posner
PASSOVER IS NOT merely a commemoration of history. It is also a festival of nature. The month of Nisan is called in Hebrew "Chodesh HaAviv" — "The Month of Spring." Thus it is written, "Observe the month of Aviv and keep the Passover unto the Lord thy God." (Deuteronomy 16:1) The term "aviv" designates the green ears of grain and thus refers to the beginning of the spring harvest. Passover, therefore, also was called "Chag HaAviv," "the Festival of Spring." Of course, as time passed, the agricultural theme of the festival became muted, and the historical aspect took precedence.
Continue reading Rabbi Posner's commentary »
Post a comment/View comments »
(0 comments)
Parashat Tzav (March 23, 2013)
By Prince H. Davis
WE ARE NOW in
Parashat Tzav
, which incidentally coincides this year with Shabbat HaGadol (The Great Sabbath), which precedes the Pesach holiday. While the phrase "Shabbat HaGadol" appears in other contexts earlier in Rabbinic literature, it is first mentioned in the works of Rashi. In his book
Sefer Hapardes
, Rashi explains the reason for this title by writing:
People are accustomed to calling the Shabbat before Pesach "Shabbat HaGadol," but they do not know what makes this Shabbat greater than any other.
Continue reading Prince's commentary »
Post a comment/View comments »
(0 comments)
Parashat Vayikra (March 16, 2013)
By Rachel Brumberg
THE HOLIDAY OF Purim falls exactly one month prior to Pesach, so as soon as the hamantaschen are done and Purim Carnival cleaned up, I get fixated on preparing for Passover. With that in mind, it is no surprise that as I sat down to read this week's
parashah
, the thing that jumped out at me was the mentioning of leavened products.
Continue reading Rachel's commentary »
Post a comment/View comments »
(0 comments)
Parashat Vayak'heil-P'kudei (March 9, 2013)
By Saul Kaiserman
Parashat Ki Tisa (March 2, 2013)
By David Mintz
"WHAT'S NEXT?" President Josiah Bartlett often would say.
It was his recurring catchphrase in Aaron Sorkin's depiction of a fictional White House in
The West Wing
. Amid the show's political jargon, soaring and idealistic rhetoric, and patented walk-and-talk sections, President Bartlet's catchphrase served as a reminder that as pressing as any issue of the moment might be, what really matters is what happens next, as we move forward. While I'm certainly not equating President Bartlet with Moses or Aaron, I found myself thinking of the fictional president as I reread this week's
parashah
,
Ki Tisa
.
Continue reading David's commentary »
Post a comment/View comments »
(0 comments)