---
Temple Emanu-El's Torah commentaries are prepared by members of our clergy, senior staff, Religious School faculty and Saturday morning Torah Study group. Blog comments are moderated. Please note that we reserve the right to delete comments that are deemed inappropriate, use offensive language, promote personal attacks or are self-serving (promote goods and services). At the same time, we hope that this blog will promote thoughtful dialogue and continued learning. If you are a temple member interested in joining our team of writers, contact Prince Davis.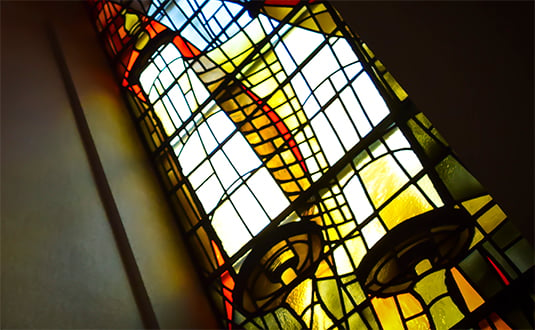 Parashat Tazria-M'tzora (April 13, 2013)
By Sherry Nehmer
THE VERY FIRST phone call I received from a parent regarding scheduling a bar/bat mitzvah service began with these words: "I just want to make sure my child doesn't have to chant about leprosy. I had that Torah portion for my bat mitzvah, and it's HORRIBLE!"
Putting aside the encouraging fact that here was a mother who actually had knowledge of the Torah and opinions about it, the basic reason for her concern was this week's double portion,
Tazria-M'tzora
, or as we usually think of it, "That stuff about leprosy and bodily discharges." No wonder this parent was concerned, because, well,
yucchh
.
Continue reading Sherry's commentary »
Post a comment/View comments »
(1 comments)
Parashat Sh'mini (April 6, 2013)
By Abra Lee
LESSONS FROM MY Italian-Catholic grandmother and
Parashat Sh'mini
…who knew?
This week's Torah portion,
Sh'mini
, begins on the eighth day of the ceremonies consecrating the Tabernacle and the ordination of the High Priests. As part of the ordination, Moses directs Aaron in the offerings and sacrifices, and then together they enter the Tent of Meeting. When they come out, Moses and Aaron bless the people, and the Presence of God is with them. Afterward, in their zeal, Aaron's sons, Nadab and Abihu, bring forth a burnt offering on their own, and the fire consumes them. Upon their tragic and unexpected deaths, Moses explains God's actions and teaches the priestly responsibility to act only in the ways commanded by God. Moses instructs the removal of their bodies and cautions the people against mourning their loss. Moses gives additional explanation of the priestly duties of sacrifice to Aaron and his remaining sons, followed by God's instructions regarding the laws of
kashrut
. Dietary restrictions are detailed, along with a description of the laws of ritual defilement regarding animal carcasses. Finally, the
parashah
closes with an affirmation of the special relationship between God and the Jewish people:
"For I am Adonai, your God… who brought you out of the land of Egypt to be your God. Thus you shall be holy because I am holy."
Continue reading Abra's commentary »
Post a comment/View comments »
(0 comments)
Shabbat Chol HaMo-eid Pesach (March 30, 2013)
By Rabbi David M. Posner
PASSOVER IS NOT merely a commemoration of history. It is also a festival of nature. The month of Nisan is called in Hebrew "Chodesh HaAviv" — "The Month of Spring." Thus it is written, "Observe the month of Aviv and keep the Passover unto the Lord thy God." (Deuteronomy 16:1) The term "aviv" designates the green ears of grain and thus refers to the beginning of the spring harvest. Passover, therefore, also was called "Chag HaAviv," "the Festival of Spring." Of course, as time passed, the agricultural theme of the festival became muted, and the historical aspect took precedence.
Continue reading Rabbi Posner's commentary »
Post a comment/View comments »
(0 comments)
Parashat Tzav (March 23, 2013)
By Prince H. Davis
WE ARE NOW in
Parashat Tzav
, which incidentally coincides this year with Shabbat HaGadol (The Great Sabbath), which precedes the Pesach holiday. While the phrase "Shabbat HaGadol" appears in other contexts earlier in Rabbinic literature, it is first mentioned in the works of Rashi. In his book
Sefer Hapardes
, Rashi explains the reason for this title by writing:
People are accustomed to calling the Shabbat before Pesach "Shabbat HaGadol," but they do not know what makes this Shabbat greater than any other.
Continue reading Prince's commentary »
Post a comment/View comments »
(0 comments)
Parashat Vayikra (March 16, 2013)
By Rachel Brumberg
THE HOLIDAY OF Purim falls exactly one month prior to Pesach, so as soon as the hamantaschen are done and Purim Carnival cleaned up, I get fixated on preparing for Passover. With that in mind, it is no surprise that as I sat down to read this week's
parashah
, the thing that jumped out at me was the mentioning of leavened products.
Continue reading Rachel's commentary »
Post a comment/View comments »
(0 comments)