---
Temple Emanu-El's Torah commentaries are prepared by members of our clergy, senior staff, Religious School faculty and Saturday morning Torah Study group. Blog comments are moderated. Please note that we reserve the right to delete comments that are deemed inappropriate, use offensive language, promote personal attacks or are self-serving (promote goods and services). At the same time, we hope that this blog will promote thoughtful dialogue and continued learning. If you are a temple member interested in joining our team of writers, contact Prince Davis.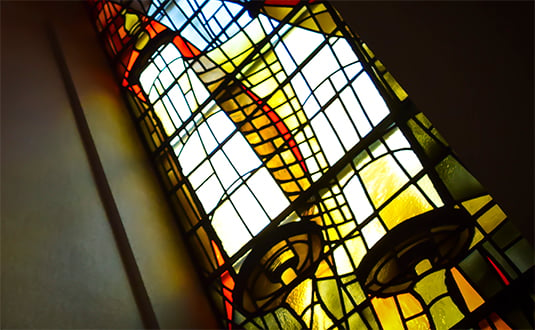 Parashat Korach (June 24, 2017)
By Bettijane Eisenpreis
THE STORY OF KORACH ALWAYS HAS PUZZLED ME. Korach is a Levite, a cousin of Moses and Aaron. When he asks to be included in the leadership of the community, he does have a point. Aren't the Levites the priests? And isn't Korach a Levite, and thus a priest and a leader? Yet, when Korach and his co-conspirators challenge Moses, the earth opens up and swallows him, his extended family and all their possessions. Oops!
Continue reading Bettijane's commentary »
Post a comment/View comments »
(0 comments)
Parashat Tazria/M'tzora (April 29, 2017)
By Bettijane Eisenpreis
WHEN I WAS IN RELIGIOUS SCHOOL, we looked at this
parashah
and said, "Leprosy — how gross! And who cares anyway?" By then, we knew that leprosy, also called Hansen's Disease, was almost obsolete. And it never had been particularly contagious, if reasonable steps to avoid infection were taken by those dealing with the patients.
Continue reading Bettijane's commentary »
Post a comment/View comments »
(0 comments)
Parashat Vayikra (April 1, 2017)
By Tarlan Rabizadeh
THERE'S A MOVIE CALLED "MY BIG FAT GREEK WEDDING." It's about a first-generation American woman from a Greek family who ends up falling in love with a non-Greek man and must come to terms with her heritage and clashing identities. Tula's life story reminds me of my own.
My family might not roast lamb on a spit in the front yard, as in the film, but like the ancient Israelites in this week's
parashah,
I grew up in a family where we do
kaparot
...sacrifices.
Continue reading Tarlan's commentary »
Post a comment/View comments »
(0 comments)
Parashat Ki Tisa (March 18, 2017)
By Bettijane Eisenpreis
PARASHAT KI TISA
is such a rich portion that this opening section often is overlooked. After all, when you have the story of the Golden Calf, who cares about a boring census?
Or is it boring? Here is a people, fresh out of slavery, being asked to stand up and be counted, starting with the age of 20 — the age when they (men, of course, not women) would be eligible for military service. By stepping forth and enrolling for service, Israelite men were making a statement: They were agreeing to defend their infant community against older and better organized civilizations.
Continue reading Bettijane's commentary »
Post a comment/View comments »
(0 comments)
Parashat Mishpatim (February 25, 2017)
By Ben Kirschenbaum
IN THIS WEEK'S
PARASHAH,
the newly formed Jewish people suddenly are confronted with many new laws and rules, regulations, restrictions and requirements by which to live their lives and conduct their day-to-day affairs. As with many aspects of life, much of what they are told is logical, sensible and inherently vital toward the preservation of a functioning civil society, where individual rights, liberties, values and aspirations are protected. But, these laws and rules also help them achieve the delicate balance between survival in the world in which they live and the personal refinement that helps them strive toward a higher, more G-d-like self. Many of the other laws that were passed may seem more arbitrary and less logical, but they do appear in the same venerated and holy text. Should those which do not appear to be as relevant to our lives be met with any less enthusiasm and solemnity?
Continue reading Ben's commentary »
Post a comment/View comments »
(0 comments)