---
Temple Emanu-El's Torah commentaries are prepared by members of our clergy, senior staff, Religious School faculty and Saturday morning Torah Study group. Blog comments are moderated. Please note that we reserve the right to delete comments that are deemed inappropriate, use offensive language, promote personal attacks or are self-serving (promote goods and services). At the same time, we hope that this blog will promote thoughtful dialogue and continued learning. If you are a temple member interested in joining our team of writers, contact Prince Davis.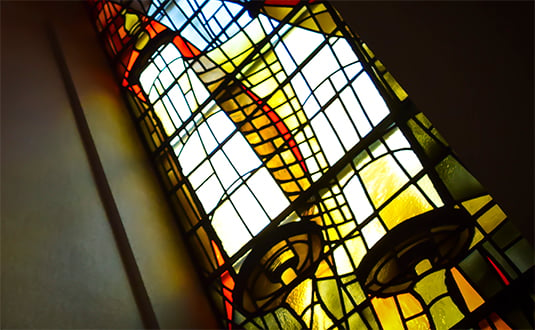 Parashat Pinchas (June 29, 2013)
By Sherry Nehmer
IN THE
TIMES
the other day there was an article about how the phenomenon of the "Real Housewives" franchise has spread to other countries, resulting in the shows "The Real Housewives of Canada," "Real Housewives of Greece" and "Real Housewives of Israel," among other new locations. The article notes that while the Canadians were "slightly more polite" and the Athenian matrons more obsessed with clothing than their Orange County, New Jersey or New York counterparts, the Israeli women as a whole were more intense, more obsessed with opulence and more opinionated than other "Housewives" around the globe. "What? I'm going to give Iranians a living?" one exclaims, when offered a high-end piece of marble for her countertops. "So they can build a nuclear weapon and drop a bomb on me? I don't want it!"
Continue reading Sherry's commentary »
Post a comment/View comments »
(0 comments)
Parashat Balak (June 22, 2013)
By Rabbi David M. Posner
AT THE VERY BEGINNING of this
sidrah
, Balaam is introduced as a prophet from the city of Pethor on the Euphrates River, in the land of Amo. The place names Pethor and Amo actually are known from Akkadian cuneiform texts. And coming from a city on the Euphrates, Balaam lived in an environment that was just perfect for prophecy and ripe with soothsayers.
Continue reading Rabbi Posner's commentary »
Post a comment/View comments »
(0 comments)
Parashat Chukat (June 15, 2013)
By Robyn Weinstein Cimbol
SPRINKLED THROUGHOUT THE TORAH are mysterious, primitive rituals that seem pagan and out of place for our protagonists — the Israelites. In this week's portion,
Chukat
, we examine one of the strangest and most incomprehensible: the laws of ritual purification involving the red heifer. The red heifer (
parah adumah
) refers to the cow whose ashes were used in the purification rites for one contaminated through contact with a corpse. This is an elaborate ceremony in which the cow first is slaughtered and the blood sprinkled seven times. The cow then is burned together with cedar, hyssop and crimson. Finally, these ashes are mixed with water. Performing this rite is a sacred obligation that will spiritually purify the contaminated individual.
Continue reading Robyn's commentary »
Post a comment/View comments »
(0 comments)
Parashat Korach (June 8, 2013)
By Rabbi David M. Posner
THE
SIDRAH KORACH
tells of a rebellion against the leadership of Moses and Aaron. A Levite named Korach leads a group of 250 prominent Israelites, claiming to speak in the name of democracy: "All the community are holy…Why then do you raise yourselves above the congregation?" Moses discerns that this claim is dishonest. God will choose between them, and in his plea to God, Moses makes a point about character: "I have not taken the donkey of any one of them, nor have I wronged any of them."
Continue reading Rabbi Posner's commentary »
Post a comment/View comments »
(0 comments)
Parashat B'haalot'cha (May 25, 2013)
By Dr. Mark Weisstuch