---
Temple Emanu-El's Torah commentaries are prepared by members of our clergy, senior staff, Religious School faculty and Saturday morning Torah Study group. Blog comments are moderated. Please note that we reserve the right to delete comments that are deemed inappropriate, use offensive language, promote personal attacks or are self-serving (promote goods and services). At the same time, we hope that this blog will promote thoughtful dialogue and continued learning. If you are a temple member interested in joining our team of writers, contact Prince Davis.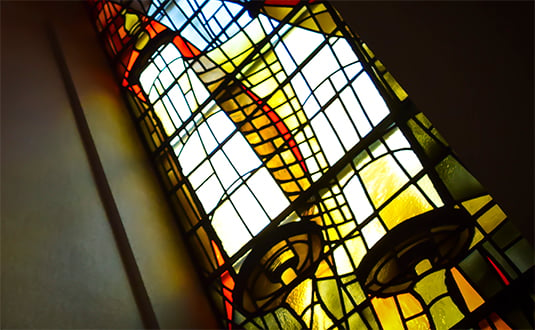 Parashat Chukat (June 15, 2013)
By Robyn Weinstein Cimbol
SPRINKLED THROUGHOUT THE TORAH are mysterious, primitive rituals that seem pagan and out of place for our protagonists — the Israelites. In this week's portion,
Chukat
, we examine one of the strangest and most incomprehensible: the laws of ritual purification involving the red heifer. The red heifer (
parah adumah
) refers to the cow whose ashes were used in the purification rites for one contaminated through contact with a corpse. This is an elaborate ceremony in which the cow first is slaughtered and the blood sprinkled seven times. The cow then is burned together with cedar, hyssop and crimson. Finally, these ashes are mixed with water. Performing this rite is a sacred obligation that will spiritually purify the contaminated individual.
Continue reading Robyn's commentary »
Post a comment/View comments »
(0 comments)
Parashat Korach (June 8, 2013)
By Rabbi David M. Posner
THE
SIDRAH KORACH
tells of a rebellion against the leadership of Moses and Aaron. A Levite named Korach leads a group of 250 prominent Israelites, claiming to speak in the name of democracy: "All the community are holy…Why then do you raise yourselves above the congregation?" Moses discerns that this claim is dishonest. God will choose between them, and in his plea to God, Moses makes a point about character: "I have not taken the donkey of any one of them, nor have I wronged any of them."
Continue reading Rabbi Posner's commentary »
Post a comment/View comments »
(0 comments)
Parashat B'haalot'cha (May 25, 2013)
By Dr. Mark Weisstuch
Parashat Naso (May 18, 2013)
By Saul Kaiserman
AMULETS, SUPERSTITION AND WITCHCRAFT — perhaps the enduring remnants of the pagan worship of our ancestors — always have been a part of Jewish folk religion. Golems, dybbuks and demons play key roles in the Talmud, the stories of our grandparents and our imaginations today. It still is common practice to change one's name after surviving an illness or to wear the mezuzah as a good-luck charm, a
hamsa
to ward off the evil eye or a red string after a visit to the Kabbalah Center.
Continue reading Saul's commentary »
Post a comment/View comments »
(0 comments)
Parashat B'har-B'chukotai (May 4, 2013)
By Missy Bell
THIS WEEK'S TORAH PORTION is actually two portions combined —
B'har
and
B'chukotai
.
B'har
begins with some of the many agricultural laws in the Torah. The Israelites are told of the Sabbatical year — that every seventh year, the land must be allowed to rest. We also learn of the Jubilee year, the 50th year. What follows is a long list of mitzvot that must be observed in the Jubilee year. In
B'chukotai
, the Israelites learn of a number of rewards and punishments that will fall upon them depending on whether or not they keep these mitzvot. Many of these, too, are related to land and agriculture.
Continue reading Missy's commentary »
Post a comment/View comments »
(0 comments)