---
Temple Emanu-El's Torah commentaries are prepared by members of our clergy, senior staff, Religious School faculty and Saturday morning Torah Study group. Blog comments are moderated. Please note that we reserve the right to delete comments that are deemed inappropriate, use offensive language, promote personal attacks or are self-serving (promote goods and services). At the same time, we hope that this blog will promote thoughtful dialogue and continued learning. If you are a temple member interested in joining our team of writers, contact Prince Davis.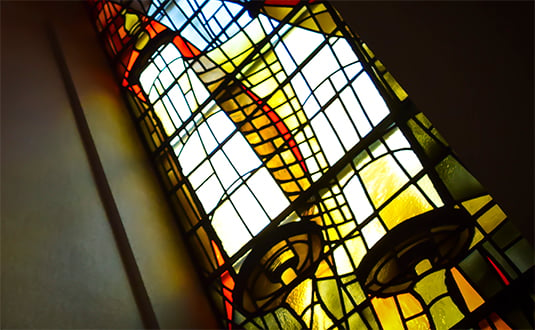 Parashiyot Nitzavim-Vayeilech (August 31, 2013)
By Rabbi Rena Y. Rifkin
MAYBE MOSES IS the luckiest of us all.
As we come to the end of this week's double parashah, Nitzavim-Vayeilech (towards the end of the last book of Torah), we are told that Moses writes down the entire text of Torah. He transcribes all its teachings, all its wisdom, and all its accounts — including the account of his death. The Eitz Chayim Torah commentary tells us that this is Moses' final challenge, "coming to terms with his own mortality."
Continue reading Rena's commentary »
Post a comment/View comments »
(0 comments)
Parashat Ki Teitzei (August 17, 2013)
By Robyn Weinstein Cimbol
THIS
PARASHAH
COULD HAVE BEEN subtitled "Thou Shalt Not" or "When Thou." It contains a series of "dos and don'ts" to create a transparent society as well as a functional, compassionate community. Some immediately strike us as rational, such as the respectful treatment of female prisoners of war, humane treatment of animals and providing refuge for slaves. Others strike us as curious, such as the ceremony of removing the shoe to indicate renouncing the obligation to marry his brother's widow and the prohibition of
shaatneiz
: the mixing of linen and wool. And the one that I find most intriguing: the regulations regarding gleaning in the fields.
Continue reading Robyn's commentary »
Post a comment/View comments »
(1 comments)
Parashat Shof'tim (August 4, 2013)
By Dr. Mark Weisstuch
THE PORTION OF
Shof'tim
begins with Moses commanding the people to appoint judges and magistrates to govern the people. Those who exercise justice must do so fairly, impartially and without taking bribes. These are the core precepts that the judge must follow in order to render a decision that is evenhanded and objective and not tainted with any hint of bias. Then Moses exhorts, "Justice, justice (
tzedek
) shall you pursue, that you may thrive and occupy the land that the Lord is giving you."
Continue reading Dr. Weisstuch's commentary »
Post a comment/View comments »
(0 comments)
Parashat Eikev (July 27, 2013)
By Saul Kaiserman
THIS WEEK'S TORAH PORTION includes the text that is the biblical source for
Birkat HaMazon
, the grace after meals. The commandment to bless after eating appears in Deuteronomy 8:10, where God instructs Moses to tell the people, "When you have eaten your fill, give thanks to the Lord your God for the good land which He has given you." This phrase, later included as part of the second paragraph of
Birkat HaMazon
, here in context appears to be no more than a general injunction to appreciate God's generosity in times of prosperity. Nevertheless, the Talmud (Ber. 48b) cites this passage not only as the scriptural basis for the institution of
Birkat HaMazon
but also for its wording and for the sequence of its paragraphs.
Continue reading Saul's commentary »
Post a comment/View comments »
(0 comments)
Parashat Va'etchanan (July 20, 2013)
By Missy Bell
THIS WEEK'S TORAH PORTION,
Va'etchanan
, includes the second listing of the Ten Commandments in Deuteronomy Chapter 5. Scholars have a great deal to say about why this second set of the Ten Commandments is different from the first, which appears in Exodus Chapter 34.
Continue reading Missy's commentary »
Post a comment/View comments »
(0 comments)