---
Temple Emanu-El's Torah commentaries are prepared by members of our clergy, senior staff, Religious School faculty and Saturday morning Torah Study group. Blog comments are moderated. Please note that we reserve the right to delete comments that are deemed inappropriate, use offensive language, promote personal attacks or are self-serving (promote goods and services). At the same time, we hope that this blog will promote thoughtful dialogue and continued learning. If you are a temple member interested in joining our team of writers, contact Prince Davis.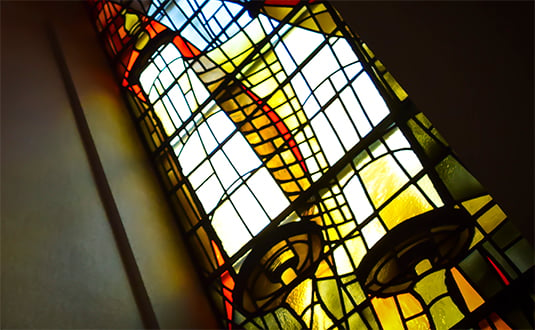 Parashat B'reishit (September 28, 2013)
By Saul Kaiserman
WE ARE SO USED to living with a seven-day week that it is hard to remember it is not a natural cycle but an invention. The week is completely different from the day, the month and the year, which are rooted in the observable movements of the sun and moon and, therefore, have been more-or-less the same since ancient times. The week, by contrast, was eight days long in Rome in the time of Julius Caesar and was completely unknown to our prehistoric ancestors.
Continue reading Saul's commentary »
Post a comment/View comments »
(0 comments)
Chol HaMa-eid Sukkot (September 21, 2013)
By Robyn Weinstein Cimbol
MORE THAN ANY OTHER Jewish ritual, the pilgrimage festival of Sukkot most resembles pagan practice. It is our most sensory holiday. The Four Species (the
etrog
,
lulav
, willow and myrtle) echo cultish props for worship. And yet, the Torah reading for the Shabbat during Sukkot contains concepts at the core of Jewish theology. Central is the recitation of the Thirteen Attributes of God. This image of God as the expression of ethical behavior is a far cry from paganism.
Continue reading Robyn's commentary »
Post a comment/View comments »
(0 comments)
Yom Kippur (September 14, 2013)
By Rabbi Rena Y. Rifkin
Day of Atonement or Day of Repentance?
WE BRING THE Ten Days of Awe to a close with Yom Kippur. We reflect on the year behind us; we hope for the year to come; and we resolve to make ourselves better people as we move forward. We forgive, and we ask to be forgiven.
Continue reading Rena's commentary »
Post a comment/View comments »
(0 comments)
Parashat Haazinu (September 7, 2013)
By Sherry Nehmer
I stood upon a high place,
And saw, below, many devils
Running, leaping,
and carousing in sin.
One looked up, grinning,
And said, "Comrade! Brother!"
THIS IS ONE of my favorite poems. It's by Stephen Crane, who also wrote the famous Civil War novel
The Red Badge of Courage
and a number of stories, novellas and short poems (including the chilling "War is Kind"), before dying at 28. Like Crane's life, this poem is brief, but it packs a punch in the last line with its message — the writer above is as sinful as the devils frolicking below.
Continue reading Sherry's commentary »
Post a comment/View comments »
(0 comments)
Parashiyot Nitzavim-Vayeilech (August 31, 2013)
By Rabbi Rena Y. Rifkin
MAYBE MOSES IS the luckiest of us all.
As we come to the end of this week's double parashah, Nitzavim-Vayeilech (towards the end of the last book of Torah), we are told that Moses writes down the entire text of Torah. He transcribes all its teachings, all its wisdom, and all its accounts — including the account of his death. The Eitz Chayim Torah commentary tells us that this is Moses' final challenge, "coming to terms with his own mortality."
Continue reading Rena's commentary »
Post a comment/View comments »
(0 comments)