---
Temple Emanu-El's Torah commentaries are prepared by members of our clergy, senior staff, Religious School faculty and Saturday morning Torah Study group. Blog comments are moderated. Please note that we reserve the right to delete comments that are deemed inappropriate, use offensive language, promote personal attacks or are self-serving (promote goods and services). At the same time, we hope that this blog will promote thoughtful dialogue and continued learning. If you are a temple member interested in joining our team of writers, contact Prince Davis.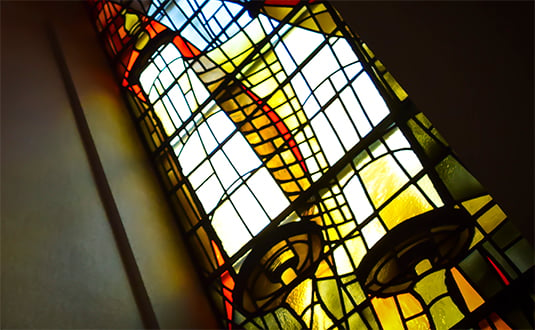 Parashat Yitro (January 18, 2014)
By Prince H. Davis
YITRO DEFINITELY IS one of the most interesting personalities in the Torah. Remarkably, he is hardly ever discussed. He's Moses' father-in-law, who faded into obscurity. Most likely, the reason for his disappearance from the scene is that he only stayed around for a year after he came to the nation of Israel.
Continue reading Prince's commentary »
Post a comment/View comments »
(0 comments)
Parashat Bo (January 4, 2014)
By Warren Klein
THIS WEEK'S
PARASHAH
covers the last three of the 10 plagues: locusts, darkness and the death of the firstborn. God's commandment to eat the paschal lamb, matzah and
maror
(bitter herb) also are addressed, as are the Israelites' preparations for leaving Egypt.
Continue reading Warren's commentary »
Post a comment/View comments »
(0 comments)
Parashat Va-eira (December 28, 2013)
By Rabbi Benjamin J. Zeidman
THERE IS NO DOUBT that our text venerates those within our community who have the life experience to lead and guide the community. Over again we read about the unnatural old age of our ancestors who tackle physical feats (like giving birth) and show great endurance (like leading the people). The lesson is clear: Those in our community who deserve the most respect are the elderly. It is because of them that we are here today.
Continue reading Rabbi Zeidman's commentary »
Post a comment/View comments »
(2 comments)
Parashat Sh'mot (December 21, 2013)
By Rabbi Rena Y. Rifkin
MY 14-MONTH-OLD DAUGHTER takes off her socks and shoes a great deal. Most days, she and her socks are on opposite sides of the crib by the end of her nap. When she's bored in her stroller on walks, we have to be quick and grab her footwear before it falls onto the city sidewalk. Sometimes I wonder why I bother to pick out matching socks and put on her shoes every day. It seems like an exercise in futility for me...unless she is just preparing to approach the Burning Bush like Moses in
Parashat Sh'mot
.
Continue reading Rena's commentary »
Post a comment/View comments »
(0 comments)
Parashat Vayigash (December 7, 2013)
By Sherry Nehmer
THANKSGIVING AT THE JACOBSONS
"So I say to him, 'Listen, Pharaoh, there's going to be another famine, but I know how to get us through it, as long as you do exactly what I say.' And the poor guy — well, he's just standing there with his mouth open, so I say, 'Have I ever steered you wrong? Have I?' Well, of course he listens to me, because I've never steered him wrong. Didn't I save his kingdom time after time? Didn't I tell him to sell short and make a profit on livestock? He should be kissing the hem of my coat of many colors. Of course the Pharaoh's gonna do what I say! And wait, here's the best part. I—"
"Seriously, Joseph, could we
please
just have a nice dinner without you yakking about how brilliant you are?"
"Yeah. Give it a rest, dreamer. We all know you're a genius—"
...
IMAGINE, IF YOU WILL, the reunion of Joseph and his father after so many years apart. Joseph — the son long thought dead — and his elderly father, whose grief for his youngest and most beloved son has only recently been assuaged by the birth of another son to his favorite wife. What must that meeting have been like?
Well, perhaps not as imagined above, although we've all attended family gatherings where one or two people dominate the conversation or misbehave in some way. But putting that aside, the chapter
Vayigash
chronicles the reunion of Joseph with his brothers, and later with his father, Jacob, and it's hard to imagine a reunion more poignant.
Continue reading Sherry's commentary »
Post a comment/View comments »
(1 comments)