---
Temple Emanu-El's Torah commentaries are prepared by members of our clergy, senior staff, Religious School faculty and Saturday morning Torah Study group. Blog comments are moderated. Please note that we reserve the right to delete comments that are deemed inappropriate, use offensive language, promote personal attacks or are self-serving (promote goods and services). At the same time, we hope that this blog will promote thoughtful dialogue and continued learning. If you are a temple member interested in joining our team of writers, contact Prince Davis.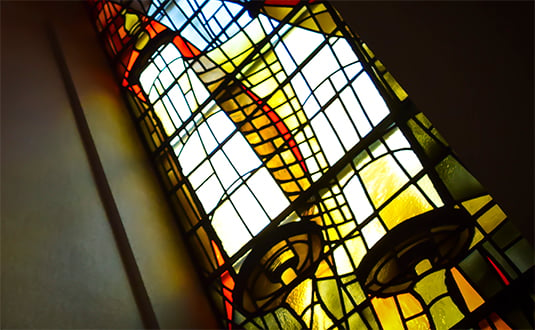 Parashat Vayeishev (November 23, 2013)
By Rabbi Rena Y. Rifkin
WHAT IF? What if Joseph had not been sold into slavery by his brothers? Would he still have ended up in Egypt? Would the rest of the Hebrews have come to Egypt in search of relief from the famine? Would the Hebrews have stayed there and become slaves until the time of Moses? What if Joseph had not found his brothers that fateful day?
Continue reading Rena's commentary »
Post a comment/View comments »
(0 comments)
Parashat Vayeitzei (November 9, 2013)
By Missy Bell
THERE IS SO MUCH HAPPENING in this week's Torah portion,
Vayeitzei
. We begin with Jacob departing from his parents' home because he has been instructed to find a wife — one of the daughters of Laban, his mother Rebecca's brother. Jacob has an eventful journey, encountering God on his way.
Continue reading Missy's commentary »
Post a comment/View comments »
(0 comments)
Parashat Tol'dot (November 2, 2013)
By Saul Kaiserman
Parashat Chayei Sarah (October 26, 2013)
By Rabbi Joshua M. Davidson
Parashat Vayeira (October 19, 2013)
By Elisa Schindler Frankel
IN
PARASHAT VAYEIRA
, God seeks to destroy the corrupt and criminal cities of Sodom and Gomorrah, but Abraham stands up and speaks out in defense of those who are innocent: "Should the judge of all the world not act with justice?" (Genesis 18:25) And with the art of a skilled negotiator, Abraham bargains with God to save the lives of the innocent: "Let not my Lord be angry if I speak but this last time: What if ten should be found there?" And He answered, "I will not destroy, for the sake of the ten." (Genesis 18:32)
Continue reading Elisa's commentary »
Post a comment/View comments »
(0 comments)