---
Temple Emanu-El's Torah commentaries are prepared by members of our clergy, senior staff, Religious School faculty and Saturday morning Torah Study group. Blog comments are moderated. Please note that we reserve the right to delete comments that are deemed inappropriate, use offensive language, promote personal attacks or are self-serving (promote goods and services). At the same time, we hope that this blog will promote thoughtful dialogue and continued learning. If you are a temple member interested in joining our team of writers, contact Prince Davis.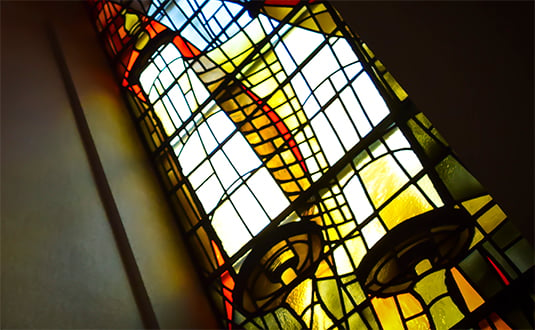 Parashat Tzav (March 15, 2014)
By Rabbi Amy B. Ehrlich
I HAD BEEN STUDYING in Israel for some time when my friend arrived as a new
oleh
, a new resident. Happily, he decided to celebrate his citizenship with a trip south to scuba dive. I was lucky to have a break from school at that same time and joined the adventure. The drive south along the Sinai coast was hot and unending, punctuated by welcome and refreshing swims at Nueba and Dahab. As expected, the destination oasis of Sharm el-Sheikh lived up to its reputation of having the most wondrous underwater life. The week passed too quickly, except for the ride back to Jerusalem, which seemed further away than we remembered. As a proud new Israeli, my friend wanted to share his extensive knowledge of history, and soon we made a detour off the main road and headed toward the coast. He sought the large cannon that had been mounted on the shores of the Gulf of Aqaba. It was the still there, he told me, as a symbol of strength, although decades had then transpired since its use.
Continue reading Rabbi Ehrlich's commentary »
Post a comment/View comments »
(1 comments)
Parashat P'kudei (March 1, 2014)
By Jennifer Knobe
THE JOY IS IN THE JOURNEY. Imagine a car ride, and your travel buddy is a big floppy-eared dog. Windows down, your canine companion extends her head out the window, laps up the wind with her crimson tongue and gives what seems to be a big dog smile to the turquoise blue sky. You and your pet are in the moment. No map point matters; it's "Destination Unknown." What matters most is the here and now. This is what "counts."
P'kudei
means "counting" or "recording" an idea that stresses the worth of the individual, how everyone "counts" as an individual. (Site:
The Gutnick Edition
,
Chumash
, Rabbi Chaim Miller, 2003.)
Continue reading Jennifer's commentary »
Post a comment/View comments »
(1 comments)
Parashat Vayak'heil (February 22, 2014)
By Rabbi Benjamin J. Zeidman
PARASHAT VAYAK'HEIL
BEGINS with the warning to do no work on the seventh day, the Sabbath. It then continues with instructions for constructing the Tabernacle. Last week, a description of the Tabernacle's construction
ended
with instructions regarding resting on the Sabbath (Exodus 31:12-17).
Continue reading Rabbi Zeidman's commentary »
Post a comment/View comments »
(0 comments)
Parashat Ki Tisa (February 15, 2014)
By Cantor Lori Corrsin
HUMAN BEINGS ALWAYS HAVE YEARNED to know God, to be close to the Divine. We have pondered God's Being, God's engagement with the world, and God's transcendence.
Our finite minds cannot comprehend the wonders of the Infinite, but we know that we are
b'tzelem Elohim
(made in God's image) and so
can
be taught to emulate God. We then may engage in a spiritual life, striving to act as God acts, to be righteous like God in whichever way we are able.
Continue reading Cantor Corrsin's commentary »
Post a comment/View comments »
(0 comments)
Parashat T'tzaveh (February 8, 2014)
By Saul Kaiserman
IN MY COMMENTARY this past fall on
Parashat Tol'dot
, I described the biblical association between clothing and dishonesty. In many biblical stories, our ancestors and their adversaries wear a disguise or conceal who they are in order to achieve their goals.
Yet, clothing may serve not only as a costume — hiding our true identities — but also as a statement about ourselves, revealing to others aspects of our personalities that would otherwise remain unknown. In deciding what to wear and how we wish to be seen, we show others something about who we are and what matters to us.
Continue reading Saul's commentary »
Post a comment/View comments »
(0 comments)