---
Temple Emanu-El's Torah commentaries are prepared by members of our clergy, senior staff, Religious School faculty and Saturday morning Torah Study group. Blog comments are moderated. Please note that we reserve the right to delete comments that are deemed inappropriate, use offensive language, promote personal attacks or are self-serving (promote goods and services). At the same time, we hope that this blog will promote thoughtful dialogue and continued learning. If you are a temple member interested in joining our team of writers, contact Prince Davis.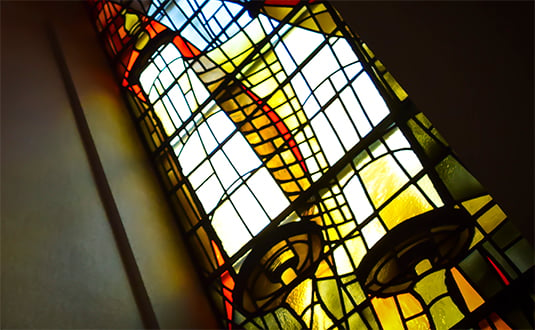 Parashat B'chukotai (May 17, 2014)
By Rabbi Benjamin J. Zeidman
WE HAVE ARCHAEOLOGICAL EVIDENCE that shows us what a treaty looked like between an ancient ruler and his subjects or lesser lords. These so-called "vassal treaties" arranged for the sovereign's protection so long as the servant did what he was supposed to do and properly served his ruler. Some of the treaties of Esarhaddon, an Assyrian king nearly 2,700 years ago, are known and have been published. These treaties stipulated the blessings that would come to the vassal should he serve well. If he didn't, then not only would Esarhaddon's wrath come down upon him but so would the wrath of the various Near Eastern Gods. The vassal took this oath upon himself seeing the benefits of serving Esarhaddon and understanding that he must not go against this agreement.
Continue reading Rabbi Zeidman's commentary »
Post a comment/View comments »
(0 comments)
Parashat Emor (May 3, 2014)
By Sherry Nehmer
I HAVE AN UNHEALTHY FASCINATION with the movie
The Ten Commandments
. As a piece of filmmaking it's ponderous: The acting is over-the-top, and it takes itself very, very seriously in the way of all 1950s epics. But still, it's entertaining, and every time it's shown on TV, I manage to catch at least part of it.
Continue reading Sherry's commentary »
Post a comment/View comments »
(1 comments)
Parashat K'doshim (April 26, 2014)
By Rabbi Joshua M. Davidson
IT IS NOT UNUSUAL as a rabbi to receive calls for interviews at holiday time, with newspapers, radio and television reporters. Typically they ask questions about the meaning of the observance.
Sadly, last Monday's interviews were not about Passover at all but rather about the previous day's tragic shootings in Overland Park, Kan. By now you know early that Sunday afternoon, Frazier Glenn Miller of Aurora, Mo., opened fire in the parking lot of the Jewish Community Center of Greater Kansas City, killing a man and his grandson before killing a woman outside Village Shalom, a nearby residential senior center.
Continue reading Rabbi Davidson's commentary »
Post a comment/View comments »
(1 comments)
Chol HaMo-eid Pesach (April 19, 2014)
By Cantor Lori Corrsin
SHIR HaSHIRIM
: the Song of Songs, the Sublime Song, the First of All Songs, The Song, is a sacred scroll, a Megillah, part of the Jewish canon. Its eight chapters of love poetry, thought to be from around the fourth century B.C.E., are set in an idealized, abundant landscape — a kind of Eden. The poetry is full of passionate, rich images. Certain words leap out from our texts: flowers and singing birds, sweet fragrances, fine oil, roses and lilies, fierce love, bitter jealousy, eyes like doves, gardens and beds of spices, and kisses like an intoxicating wine.
Continue reading Cantor Corrsin's commentary »
Post a comment/View comments »
(0 comments)
Parashat Acharei Mot (April 12, 2014)
By Robyn Weinstein Cimbol