---
Temple Emanu-El's Torah commentaries are prepared by members of our clergy, senior staff, Religious School faculty and Saturday morning Torah Study group. Blog comments are moderated. Please note that we reserve the right to delete comments that are deemed inappropriate, use offensive language, promote personal attacks or are self-serving (promote goods and services). At the same time, we hope that this blog will promote thoughtful dialogue and continued learning. If you are a temple member interested in joining our team of writers, contact Prince Davis.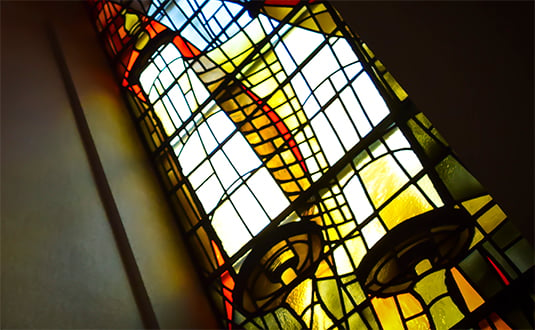 Parashat Acharei Mot (April 12, 2014)
By Robyn Weinstein Cimbol
Parashat M'tzora (April 5, 2014)
By Rabbi Amy B. Ehrlich
WITH 7 INCHES OF SNOW having fallen overnight and dawn a few hours away, parents and children (alike) wait for the Mayor's announcement. Would the coming day be a "snow day"? Before the official pronouncement, there is always endless speculation. Yes, there is snow… but is there "enough" snow to make it worthwhile? Ask any child and his or her opinion always favors a day of sledding fun. Parents who have to juggle work and childcare aren't as easily convinced. But no matter what either party thinks, the day isn't "called" until the Mayor declares it so!
Continue reading Rabbi Ehrlich's commentary »
Post a comment/View comments »
(0 comments)
Parashat Tazria (March 29, 2014)
By Rachel Dulitz
THE BOOK OF LEVITICUS could be succinctly summarized as, "a guide to holy relationships with God." There are rules pertaining to the holiness and purity required in food consumption, sexual practices, and the offering of sacrifices in the Temple. We read about the consecration of Aaron and his sons as priests and the laws of the high priest entering the Holy of Holies on Yom Kippur.
In this week's Torah portion,
Tazria
, we read about
tzaraat
, which can appear on a person's body, clothes, and even in their homes.
Continue reading Rachel's commentary »
Post a comment/View comments »
(0 comments)
Parashat Sh'mini (March 22, 2014)
By Missy Bell
THIS WEEK'S TORAH PORTION,
Sh'mini
, begins by continuing to explain the different types of sacrifices the Israelites need to make, including sin offerings, burnt offerings, peace offerings and meal offerings. The rituals, rules and structure surrounding these types of offerings are explained in depth as Moses and Aaron are taught what to do. The second half of the portion begins to list some of the laws of kashrut — the laws about which animals the Israelite community is permitted to eat, and which animals they may not eat.
Continue reading Missy's commentary »
Post a comment/View comments »
(0 comments)
Parashat Tzav (March 15, 2014)
By Rabbi Amy B. Ehrlich
I HAD BEEN STUDYING in Israel for some time when my friend arrived as a new
oleh
, a new resident. Happily, he decided to celebrate his citizenship with a trip south to scuba dive. I was lucky to have a break from school at that same time and joined the adventure. The drive south along the Sinai coast was hot and unending, punctuated by welcome and refreshing swims at Nueba and Dahab. As expected, the destination oasis of Sharm el-Sheikh lived up to its reputation of having the most wondrous underwater life. The week passed too quickly, except for the ride back to Jerusalem, which seemed further away than we remembered. As a proud new Israeli, my friend wanted to share his extensive knowledge of history, and soon we made a detour off the main road and headed toward the coast. He sought the large cannon that had been mounted on the shores of the Gulf of Aqaba. It was the still there, he told me, as a symbol of strength, although decades had then transpired since its use.
Continue reading Rabbi Ehrlich's commentary »
Post a comment/View comments »
(1 comments)