---
Temple Emanu-El's Torah commentaries are prepared by members of our clergy, senior staff, Religious School faculty and Saturday morning Torah Study group. Blog comments are moderated. Please note that we reserve the right to delete comments that are deemed inappropriate, use offensive language, promote personal attacks or are self-serving (promote goods and services). At the same time, we hope that this blog will promote thoughtful dialogue and continued learning. If you are a temple member interested in joining our team of writers, contact Prince Davis.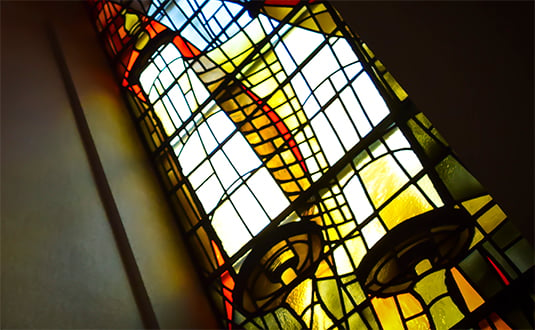 Parashat B'haalot'cha (June 7, 2014)
By Warren Klein
IN THE BEGINNING of this
parashah
there is a description of the seven-branched menorah that God spoke of to Moses to instruct Aaron how to mount and light. Numbers Chapter 8, verse 4 gives a short but satisfying description of the menorah. The
parashah
continues about God's rules for the Levites, the ones who would be lighting and caring for the menorah. The
parashah
is filled with imagery: imagery of cleansing, sacrifices, corpses and even musical instruments, but what strikes me most, as a Judiaca curator, is the short verse with the description of the menorah.
Continue reading Warren's commentary »
Post a comment/View comments »
(1 comments)
Parashat Naso (May 31, 2014)
By Rabbi Benjamin J. Zeidman
IN 1903, DURING HIS last sermon at Temple Beth-El before assuming the presidency of Reform Judaism's seminary, Hebrew Union College, Kaufmann Kohler preached on these very words from this week's Torah portion. "The Priest's Blessing," he said, is "a treasury of comfort and peace for mind and heart, it has come down to us from hoary antiquity, the guardian angel of every Jewish home, the companion and talisman of every son and daughter of Israel, sanctifying the coming and going of Sabbath and holy days, hallowing each joy and soothing every sorrow."
Continue reading Rabbi Zeidman's commentary »
Post a comment/View comments »
(1 comments)
Parashat B'midbar (May 24, 2014)
By Rabbi Joshua M. Davidson
SOMEWHERE ALONG THE WAY I learned that when meeting people for the first time, I should look them in the eye and repeat their names back to them — that doing so would help me put names to faces.
There are several names for the fourth book of the Torah. In Hebrew it is titled
B'midbar
, "in the wilderness," because the book describes events that occur as the Israelites journey through the wilderness of Sinai on their way to the Promised Land. But the name by which it is most familiar to us comes from the Septuagint, the Greek translation. "Numbers" is fitting because the book opens with God's command to Moses that he "number" the Israelites, that he count them.
Continue reading Rabbi Davidson's commentary »
Post a comment/View comments »
(0 comments)
Parashat B'chukotai (May 17, 2014)
By Rabbi Benjamin J. Zeidman
WE HAVE ARCHAEOLOGICAL EVIDENCE that shows us what a treaty looked like between an ancient ruler and his subjects or lesser lords. These so-called "vassal treaties" arranged for the sovereign's protection so long as the servant did what he was supposed to do and properly served his ruler. Some of the treaties of Esarhaddon, an Assyrian king nearly 2,700 years ago, are known and have been published. These treaties stipulated the blessings that would come to the vassal should he serve well. If he didn't, then not only would Esarhaddon's wrath come down upon him but so would the wrath of the various Near Eastern Gods. The vassal took this oath upon himself seeing the benefits of serving Esarhaddon and understanding that he must not go against this agreement.
Continue reading Rabbi Zeidman's commentary »
Post a comment/View comments »
(0 comments)
Parashat Emor (May 3, 2014)
By Sherry Nehmer
I HAVE AN UNHEALTHY FASCINATION with the movie
The Ten Commandments
. As a piece of filmmaking it's ponderous: The acting is over-the-top, and it takes itself very, very seriously in the way of all 1950s epics. But still, it's entertaining, and every time it's shown on TV, I manage to catch at least part of it.
Continue reading Sherry's commentary »
Post a comment/View comments »
(1 comments)