---
Temple Emanu-El's Torah commentaries are prepared by members of our clergy, senior staff, Religious School faculty and Saturday morning Torah Study group. Blog comments are moderated. Please note that we reserve the right to delete comments that are deemed inappropriate, use offensive language, promote personal attacks or are self-serving (promote goods and services). At the same time, we hope that this blog will promote thoughtful dialogue and continued learning. If you are a temple member interested in joining our team of writers, contact Prince Davis.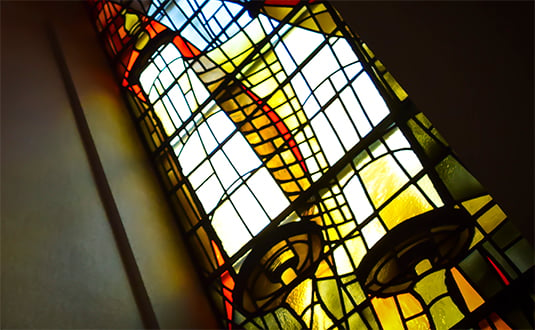 Parashat D'varim (August 2, 2014)
By Max Moss
UNLIKE THE PRECEDING BOOKS of the Bible, which were dictated directly by God,
D'varim
("Words") represents a revelation that Moses phrased in his own words. This might appear to be a disadvantage, for the words of God would be superior to any mortal's. Still, it reached a high level of compatibility with the human mind.
Continue reading Max's commentary »
Post a comment/View comments »
(0 comments)
Parashat Matot (July 19, 2014)
By Sherry Nehmer
WHO WERE THE MIDIANITES?
The history of the Midianite people is interwoven with that of the Israelites. Midianites are related to Israelites through Abraham; his second wife (or some say concubine) was the mother of six boys, one of whom is the Midianite ancestor. Joseph was sold by this brother to Midianites. Moses spent his years of voluntary exile in Midian and took Zipporah, a Midianite woman, for his wife. In the
parashah Pinchas
, we learn of Cozbi, daughter of the Midianite chief Zur, who was speared by Pinchas together with Zimri, the son of a Simeonite chief whom she seduced. Midianite seductions of Israelites, in which the Israelite men begin to worship the Midianite god Baal-peor, are stated as an offense to God worthy of death.
Continue reading Sherry's commentary »
Post a comment/View comments »
(0 comments)
Parashat Pinchas (July 12, 2014)
By Bettijane Eisenpreis
I HAVE A PROBLEM with the story of Pinchas (also spelled Phinehas, also spelled Pinhas) in
Parashat Pinchas
(Numbers 25:10-18). Actually, I have several problems. The first one is that the story of Pinchas isn't in
Parashat Pinchas
; it's in the last paragraph of the preceding
parashah
—
Balak
. That last paragraph says that the Israelites were suffering from a plague that God inflicted on them because they had "profaned themselves by whoring with the Moabite women." (Numbers 25:1) God was extremely displeased and told Moses to have the ringleaders of the Israelites "publicly impaled before the Lord" and thus stop the plague that He had inflicted upon the people as punishment.
Continue reading Bettijane's commentary »
Post a comment/View comments »
(2 comments)
Parashat Balak (July 5, 2014)
By Prince H. Davis
A STUDY WAS UNDERTAKEN not long ago to see how parents interact with their children. The study found that for every positive comment a parent makes to a child, there are on average 19 negative remarks. Of course, any teacher or office manager will tell you that people are far more productive in a positive environment than in a negative environment. Yet, somehow, this realization gets lost in the commute from work to home.
Continue reading Prince's commentary »
Post a comment/View comments »
(0 comments)
Parashat Chukat (June 28, 2014)
By Saul Kaiserman
THIS WEEK'S TORAH PORTION is called
Chukat
; the word "chukim," in Modern Hebrew, is translated as "laws." Recently, we read another portion titled
Mishpatim
, which also could reasonably be translated as… "laws." And actually, the word Torah itself often is translated as "Law" (or sometimes "Law of Moses"), as could the words "halachah" ("oral law") and "mitzvah" ("commandment"). I know they say Judaism is a legalistic religion, but seriously, what's the difference between "chukim" (generally translated, to avoid confusion, as "statutes") and "mishpatim" ("ordinances")?
Continue reading Saul's commentary »
Post a comment/View comments »
(0 comments)