---
Temple Emanu-El's Torah commentaries are prepared by members of our clergy, senior staff, Religious School faculty and Saturday morning Torah Study group. Blog comments are moderated. Please note that we reserve the right to delete comments that are deemed inappropriate, use offensive language, promote personal attacks or are self-serving (promote goods and services). At the same time, we hope that this blog will promote thoughtful dialogue and continued learning. If you are a temple member interested in joining our team of writers, contact Prince Davis.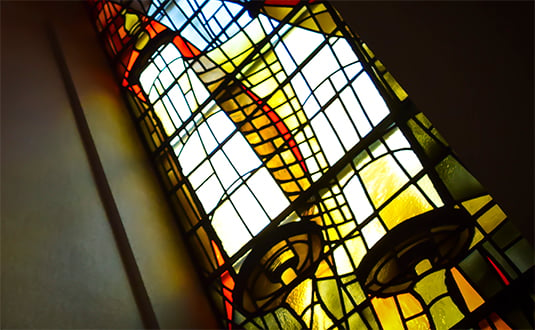 Yom Kippur (October 4, 2014)
By Cantor Lori Corrsin
Parashat Haazinu (September 27, 2014)
By Rabbi Benjamin J. Zeidman
Parashat Nitzavim-Vayeilech (September 20, 2014)
By Rabbi Amy B. Ehrlich
LAST SHABBAT AFTERNOON, in between
b'nei mitzvah
, Cantor Corrsin and I enjoyed one of the pleasures of the season: We rolled the Torah. It's an act of love that I look forward to each year. And happily, we take our time, carefully making sure that each turn is as perfect and symmetrical as possible, given the limitations of our handcrafted gem. After all, our work has to last an entire year.
Continue reading Rabbi Ehrlich's commentary »
Post a comment/View comments »
(0 comments)
Parashat Ki Tavo (September 13, 2014)
By Warren Klein
PARASHAT KI TAVO
IS all about blessing and curses. More specifically, if you do not follow God's commandments you will be cursed, and if you do follow God's commandments you will be blessed. Seems pretty straightforward to me. One of the things I found interesting about this
parashah
was the rhythm of the text, how after laying out the commandments for the tithe and the instructions for the building of an alter, there is a list in Chapter 27 about who is cursed: from he who insults his father or mother (verse 16) to he who strikes down his fellow countryman in secret (verse 24). This is followed by Chapter 28 in which various blessings are laid out if one follows God's commandments, such as blessed shall you be in the city (verse 3) to the Lord will make you the head not the tail (verse 13). This then is preceded by a list of curses echoing the blessings: Cursed shall you be in the country (verse 16) to a far worse curse of your carcasses shall become food for the birds (verse 25). Why then is the pattern curses, blessings, curses? Is this to emphasize God's wrath? Or rather, is it to heighten the sensation of potential blessings?
Continue reading Warren's commentary »
Post a comment/View comments »
(0 comments)
Parashat Ki Teitzei (September 6, 2014)
By Ellen Davis
PARASHAT
KI TEITZEI
, with its 72 commandments (the most numerous and diverse), aims at impressing moral values on the social structure. It lays out the laws for a community to function and for the individual to know the rules by which to live. Every people and society has its own code of behavior. In today's world these values are taught in the home and at school. A child's first exposure to a formal code of conduct is during preschool. Just as in ancient times when our people abided by a specific code of conduct, our Nursery School's mission statement carries out this legacy of prescribing moral and ethical behavior.
Continue reading Ellen's commentary »
Post a comment/View comments »
(0 comments)