---
Temple Emanu-El's Torah commentaries are prepared by members of our clergy, senior staff, Religious School faculty and Saturday morning Torah Study group. Blog comments are moderated. Please note that we reserve the right to delete comments that are deemed inappropriate, use offensive language, promote personal attacks or are self-serving (promote goods and services). At the same time, we hope that this blog will promote thoughtful dialogue and continued learning. If you are a temple member interested in joining our team of writers, contact Prince Davis.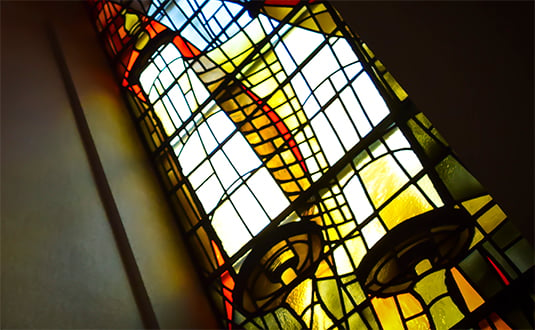 Parashat Noach (October 25, 2014)
By Robyn Weinstein Cimbol
B'REISHIT
ENDS WITH God's disillusionment with humanity and the entire world just recently called into existence. Having created the world, and breathed spirit into man and woman, God does not fade gently into the sunset but remains a dominant presence in human affairs. God's disappointment is expressed in human terms, as heartbreak...a profoundly human emotion. What went wrong to cause the world to slip back into chaos?
Continue reading Robyn's commentary »
Post a comment/View comments »
(0 comments)
Parashat B'reishit
By Dr. Gady Levy
A CLOSE FRIEND recently marked the 30th anniversary of his bar mitzvah. When I asked what he remembered most, thinking he would say his '80s mullet or a velour tuxedo, he instead replied that his strongest memory was that his Torah reading,
Parashat B'reishit
, was "really, really long."
Continue reading Gady's commentary »
Post a comment/View comments »
(0 comments)
Chol HaMo-eid Sukkot (October 11, 2014)
By Rabbinic Intern Alexis Pinsky
THESE WORDS FROM the book of Ecclesiastes, a work traditionally read on Sukkot, highlight the cycle of life and its extremes. Sukkot is itself a holiday of dichotomies. While sitting in the sukkah, we are at once inside and outside. While it has a roof, we must be able to see the stars through the roof in order for the sukkah to be a kosher structure. The sukkah provides shelter, yet there is still exposure to the elements.
Continue reading Alexis' commentary »
Post a comment/View comments »
(0 comments)
Yom Kippur (October 4, 2014)
By Cantor Lori Corrsin
Parashat Haazinu (September 27, 2014)
By Rabbi Benjamin J. Zeidman