---
Temple Emanu-El's Torah commentaries are prepared by members of our clergy, senior staff, Religious School faculty and Saturday morning Torah Study group. Blog comments are moderated. Please note that we reserve the right to delete comments that are deemed inappropriate, use offensive language, promote personal attacks or are self-serving (promote goods and services). At the same time, we hope that this blog will promote thoughtful dialogue and continued learning. If you are a temple member interested in joining our team of writers, contact Prince Davis.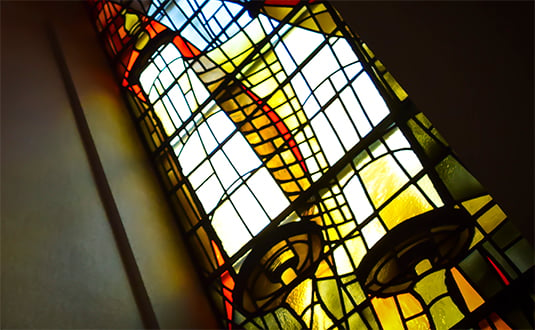 Parashat Vayeitzei (November 29, 2014)
By Sherry Nehmer
WHAT A RICH
PARASHAH
Vayeitzei
is!
Vayeitzei
is filled with stories, scenes from the travels of Jacob, the mundane and the supernatural. It is bookended by two angelic episodes — Jacob's dream of a ladder to Heaven with angels ascending and descending, and in the final verses, a second angelic encounter as he and his family return home. In between, we hear of more earthly adventures, as Jacob deals with Laban, the shrewd man who will become Jacob's father in law.
Continue reading Sherry's commentary »
Post a comment/View comments »
(1 comments)
Parashat Tol'dot (November 22, 2014)
By Missy Bell
ONE OF THE FIRST THINGS that happens in this week's
parashah
,
Tol'dot
, is that Isaac's wife Rebecca gives birth to twins. The first is named Esau, sometimes translated as "the hairy one" and sometimes as "developed and robust." The second is named Jacob, meaning "one who grabs the heel." These names not only describe them as they are born but also describe their destinies. Esau is the more physical of the brothers, a hunter and an outdoorsman. Jacob continues to hold his brother's heel, tripping Esau up by tricking him into giving Jacob his birthright and tricking their father into giving him Esau's blessing.
Continue reading Missy's commentary »
Post a comment/View comments »
(0 comments)
Parashat Chayei Sarah (November 15, 2014)
By Chaplain Rita Sherman
AND SO BEGAN the Jewish way of mourning, in which we both honor the life and grieve the loss of our beloved dead.
First, as Abraham proceeds to do in our portion, we bury our dead in a suitable spot. We reverently wash the body, so recently full of life, wrap it in linen, put it in a plain wood box, a box that will decompose as the body will, both returning to the dust from whence Torah tells us we came. In our practice, we shovel dirt into the grave, the reality of the loss hitting home with the sound of the dirt hitting the coffin.
Continue reading Rita's commentary »
Post a comment/View comments »
(0 comments)
Parashat Lech L'cha (November 1, 2014)
By Bettijane Eisenpreis
LECH L'CHA,
WHICH IS TRANSLATED "Get thee out" in the old Jewish Publication Society Bible, is one of my favorite
parashiyot
. Two of the best sermons I ever have heard — one by a distinguished rabbi and scholar, one by a bar mitzvah boy — were based on its theme. Both sermons stressed the enormous trust in God that Abraham (or Abram as he was called at that time) displayed by agreeing to leave his home and family and travel to an unknown land.
Continue reading Bettijane's commentary »
Post a comment/View comments »
(0 comments)
Parashat Noach (October 25, 2014)
By Robyn Weinstein Cimbol
B'REISHIT
ENDS WITH God's disillusionment with humanity and the entire world just recently called into existence. Having created the world, and breathed spirit into man and woman, God does not fade gently into the sunset but remains a dominant presence in human affairs. God's disappointment is expressed in human terms, as heartbreak...a profoundly human emotion. What went wrong to cause the world to slip back into chaos?
Continue reading Robyn's commentary »
Post a comment/View comments »
(0 comments)