---
Temple Emanu-El's Torah commentaries are prepared by members of our clergy, senior staff, Religious School faculty and Saturday morning Torah Study group. Blog comments are moderated. Please note that we reserve the right to delete comments that are deemed inappropriate, use offensive language, promote personal attacks or are self-serving (promote goods and services). At the same time, we hope that this blog will promote thoughtful dialogue and continued learning. If you are a temple member interested in joining our team of writers, contact Prince Davis.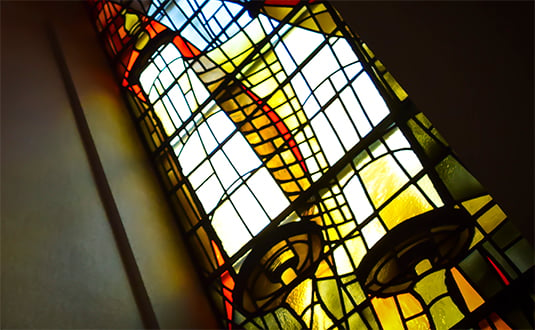 Parashat Mikeitz (December 20, 2014)
By Jennifer Knobe
CHILDREN ACROSS MOST DENOMINATIONS look forward to the winter holiday season with the anticipation of holiday sweets, traditions, gifts and gatherings. My nephew Matthew was just like the millions of elementary school kids who collect a meaningful piece of memorabilia from home and share its importance with his fellow fourth-grade classmates.
Explaining the word "dreidel" and its Hebrew letters on all four sides while spinning it on the tabletop filled Matthew with more than basic enjoyment, it also externally demonstrated his emerging Jewish identity. The majority of students in his class, unfamiliar with the Chanukah holiday, were intrigued and interested. Others, unfortunately, were unkind and incapable of accepting any alternate December holiday tradition except for Christmas, and Matthew's joy was squashed when his "show and tell" dreidels were taken from his desk drawer and trashed by a few rogue schoolchildren.
Continue reading Jennifer's commentary »
Post a comment/View comments »
(0 comments)
Parashat Vayeishev (December 13, 2014)
By Rabbi Benjamin J. Zeidman
WITH CHANUKAH BEGINNING SOON and Thanksgiving behind us, we anticipate joining in the traditional American custom of gift-giving. It can be a lovely practice, but what happens when the receiver of gifts gets spoiled like Joseph in our
parashah
this week? At the age of 17, he was given a
k'tonet paseem
, an ornamented tunic, that "coat of many colors." Assyrian inscriptions and Egyptian paintings show men and women of the Ancient Near East wearing these kinds of garments to show high status and wealth.
Continue reading Rabbi Zeidman's commentary »
Post a comment/View comments »
(0 comments)
Parashat Vayishlach (December 6, 2014)
By Warren Klein
SOME OF THE THEMES I noticed while reading
Vayishlach
are movement, relocation and reuniting. Jacob is moving and relocating his family; he physically wrestles with an angel; and he reunites with his twin brother, Esau. These events led me to think about some of the current events in my life that seem to reflect the transitory and transitional nature of this week's
parashah
. For instance, some of the things that have been on my mind lately are moving into a new apartment, exercising more frequently and, especially relevant, reuniting with my brother this Thanksgiving weekend.
Continue reading Warren's commentary »
Post a comment/View comments »
(0 comments)
Parashat Vayeitzei (November 29, 2014)
By Sherry Nehmer
WHAT A RICH
PARASHAH
Vayeitzei
is!
Vayeitzei
is filled with stories, scenes from the travels of Jacob, the mundane and the supernatural. It is bookended by two angelic episodes — Jacob's dream of a ladder to Heaven with angels ascending and descending, and in the final verses, a second angelic encounter as he and his family return home. In between, we hear of more earthly adventures, as Jacob deals with Laban, the shrewd man who will become Jacob's father in law.
Continue reading Sherry's commentary »
Post a comment/View comments »
(1 comments)
Parashat Tol'dot (November 22, 2014)
By Missy Bell
ONE OF THE FIRST THINGS that happens in this week's
parashah
,
Tol'dot
, is that Isaac's wife Rebecca gives birth to twins. The first is named Esau, sometimes translated as "the hairy one" and sometimes as "developed and robust." The second is named Jacob, meaning "one who grabs the heel." These names not only describe them as they are born but also describe their destinies. Esau is the more physical of the brothers, a hunter and an outdoorsman. Jacob continues to hold his brother's heel, tripping Esau up by tricking him into giving Jacob his birthright and tricking their father into giving him Esau's blessing.
Continue reading Missy's commentary »
Post a comment/View comments »
(0 comments)