---
Temple Emanu-El's Torah commentaries are prepared by members of our clergy, senior staff, Religious School faculty and Saturday morning Torah Study group. Blog comments are moderated. Please note that we reserve the right to delete comments that are deemed inappropriate, use offensive language, promote personal attacks or are self-serving (promote goods and services). At the same time, we hope that this blog will promote thoughtful dialogue and continued learning. If you are a temple member interested in joining our team of writers, contact Prince Davis.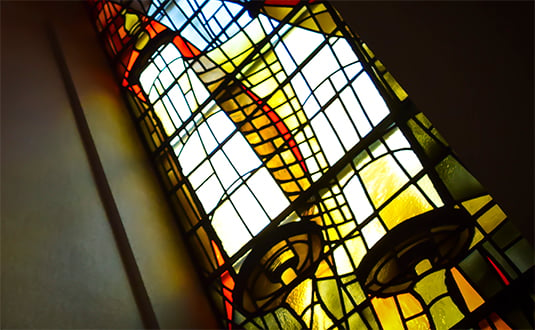 Parashat Bo (January 24, 2015)
By Robyn Weinstein Cimbol
THESE VERSES, found toward the conclusion of
Bo
, are the first biblical instruction for the practice of
t'fillin
: the pair of square leather boxes wrapped on the arm and forehead that contain sacred texts. Among Reform- and most Conservative-affiliated Jews today, the wearing of
t'fillin
is generally the exception rather than the norm. For the ancient Israelites, the wearing of
t'fillin
became a tribal identification.
Continue reading Robyn's commentary »
Post a comment/View comments »
(0 comments)
Parashat Va-eira (January 17, 2015)
By Saul Kaiserman
Parashat Sh'mot (January 10, 2015)
By Warren Klein
I COULDN'T HELP but notice the important role that water plays in the first two chapters of the book of Exodus. Beginning with Pharaoh ordering the midwives to cast every newborn Israelite boy into the Nile (1:22), to baby Moses being found in the river by Pharaoh's daughter (2:5-6), and lastly, Moses meeting his future wife at a well in the desert (2:16-17). In fact, water continues to play a role in the life of Moses and the Israelites from the departure from Egypt to wondering through the desert.
Continue reading Warren's commentary »
Post a comment/View comments »
(0 comments)
Parashat Va-y'chi (January 3, 2015)
By Cara L. Glickman
VA-Y'CHI
MEANS "AND HE LIVED." And, while this chapter is the end of Genesis, it is very much a beginning of the exciting and people-changing story that is about to begin in Exodus. Similarly, this chapter is the last
parashah
we will read in 2014. It is interesting think about what is to come and how the timing of this
parashah
is so ideal. The Torah is very much focused on the future in this chapter, and I believe this is a lesson we all can take to heart.
Continue reading Cara's commentary »
Post a comment/View comments »
(0 comments)
Parashat Mikeitz (December 20, 2014)
By Jennifer Knobe
CHILDREN ACROSS MOST DENOMINATIONS look forward to the winter holiday season with the anticipation of holiday sweets, traditions, gifts and gatherings. My nephew Matthew was just like the millions of elementary school kids who collect a meaningful piece of memorabilia from home and share its importance with his fellow fourth-grade classmates.
Explaining the word "dreidel" and its Hebrew letters on all four sides while spinning it on the tabletop filled Matthew with more than basic enjoyment, it also externally demonstrated his emerging Jewish identity. The majority of students in his class, unfamiliar with the Chanukah holiday, were intrigued and interested. Others, unfortunately, were unkind and incapable of accepting any alternate December holiday tradition except for Christmas, and Matthew's joy was squashed when his "show and tell" dreidels were taken from his desk drawer and trashed by a few rogue schoolchildren.
Continue reading Jennifer's commentary »
Post a comment/View comments »
(0 comments)