---
Temple Emanu-El's Torah commentaries are prepared by members of our clergy, senior staff, Religious School faculty and Saturday morning Torah Study group. Blog comments are moderated. Please note that we reserve the right to delete comments that are deemed inappropriate, use offensive language, promote personal attacks or are self-serving (promote goods and services). At the same time, we hope that this blog will promote thoughtful dialogue and continued learning. If you are a temple member interested in joining our team of writers, contact Prince Davis.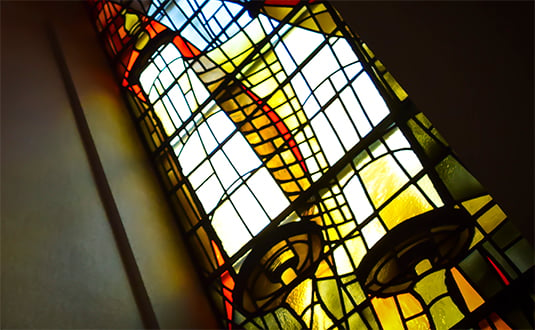 Parashat Yitro (February 7, 2015)
By Missy Bell
THIS WEEK'S TORAH PORTION is named for Jethro, Moses' father-in-law, who gives Moses advice on leadership. In addition to all of the other roles Moses takes on throughout Exodus, Moses currently is serving as judge to the people. If the Israelites have disputes, then they bring their disputes and questions to Moses, who answers them with God's laws. Jethro says to Moses, "The thing you are doing is not good. You will surely wear yourself out…you cannot do it alone…you shall choose out of the entire nation men of substance…and they shall judge the people at all times, thereby making it easier for you, and they shall bear the burden with you." And, thus, Jethro reminds Moses, and all of us, of the importance of not doing everything by ourselves.
Continue reading Missy's commentary »
Post a comment/View comments »
(0 comments)
Parashat B'shalach (January 31, 2015)
By Rachel Brumberg
THIS WEEK'S TORAH PORTION,
Parashat B'shalach,
is the starting point for the Israelites' exodus from Egypt. Once Pharaoh "let the people go" (Exodus 13:17), God led them out of the land of Egypt by a pillar of cloud during the day and fire at night. And when Pharaoh had a change of heart and set out with his chariots and officers to overtake them, God told Moses to lift his rod and hold out his arms to split the Sea of Reeds. The Israelites went through; the water closed; the Egyptians were killed; and we have a story to tell every Passover. This portion also includes songs, timbrels, manna from heaven and our introduction to Amalek — a man to whom all enemies of the Jewish people are said to be related. There's definitely a lot going on.
Continue reading Rachel's commentary »
Post a comment/View comments »
(1 comments)
Parashat Bo (January 24, 2015)
By Robyn Weinstein Cimbol
THESE VERSES, found toward the conclusion of
Bo
, are the first biblical instruction for the practice of
t'fillin
: the pair of square leather boxes wrapped on the arm and forehead that contain sacred texts. Among Reform- and most Conservative-affiliated Jews today, the wearing of
t'fillin
is generally the exception rather than the norm. For the ancient Israelites, the wearing of
t'fillin
became a tribal identification.
Continue reading Robyn's commentary »
Post a comment/View comments »
(0 comments)
Parashat Va-eira (January 17, 2015)
By Saul Kaiserman
Parashat Sh'mot (January 10, 2015)
By Warren Klein
I COULDN'T HELP but notice the important role that water plays in the first two chapters of the book of Exodus. Beginning with Pharaoh ordering the midwives to cast every newborn Israelite boy into the Nile (1:22), to baby Moses being found in the river by Pharaoh's daughter (2:5-6), and lastly, Moses meeting his future wife at a well in the desert (2:16-17). In fact, water continues to play a role in the life of Moses and the Israelites from the departure from Egypt to wondering through the desert.
Continue reading Warren's commentary »
Post a comment/View comments »
(0 comments)