---
Temple Emanu-El's Torah commentaries are prepared by members of our clergy, senior staff, Religious School faculty and Saturday morning Torah Study group. Blog comments are moderated. Please note that we reserve the right to delete comments that are deemed inappropriate, use offensive language, promote personal attacks or are self-serving (promote goods and services). At the same time, we hope that this blog will promote thoughtful dialogue and continued learning. If you are a temple member interested in joining our team of writers, contact Prince Davis.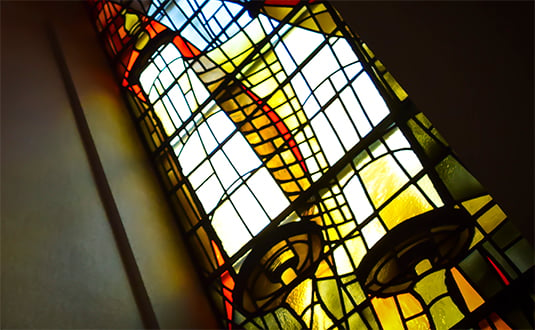 Parashat Vayak'heil-P'kudei (March 14, 2015)
By Missy Bell
THIS WEEK'S TORAH PORTION (actually two portions,
Vayak'heil
and
P'kudei
) is devoted to the building of the
Mishkan
— the Tabernacle. In the beginning of the portion, Moses instructs the Israelites of the types of materials needed for the Tabernacle and that all "generous-hearted" people should bring these things for building it. Throughout the rest of the portion, the Israelites are bringing gifts for the Tabernacle, and then those with various skills build the Tabernacle out of these gifts.
Continue reading Missy's commentary »
Post a comment/View comments »
(0 comments)
Parashat Ki Tisa (March 7, 2015)
By Saul Kaiserman
WE BEGIN THIS WEEK'S PORTION — the longest in the Torah — at the end of Moses' 40 days atop Mount Sinai. While God inscribes with a finger two stone tablets, the Israelites at the foot of the mountain plead with Aaron to "make for us a god who will go before us because this Moses — the man who brought us up from the land of Egypt — we do not know what happened to him." There are many other moments in their homeless wanderings when the Israelites lose hope, complaining that they were better in Egypt. This time, however, they do not long for a return to the security of slavery. The Israelites remain committed to the dream of a new home in the Promised Land. They want to resume their travels but are neither capable of continuing the journey nor to patiently and confidently await Moses' return.
Continue reading Saul's commentary »
Post a comment/View comments »
(0 comments)
Parashat T'tzaveh (February 28, 2015)
By Mark H. Heutlinger
WE RECENTLY READ in the Torah about the Israelites' covenant with God at Sinai. In addition to instructions governing behavior, God has given a highly detailed "blueprint" for the design of the Tabernacle in the desert, commanding the people to "Make Me a Sanctuary that I may dwell among them," words inscribed above the eastern entrance of our own sanctuary.
Continue reading Mark's commentary »
Post a comment/View comments »
(0 comments)
Parashat Mishpatim (February 14, 2015)
By Rabbi Benjamin J. Zeidman
| | |
| --- | --- |
| THIS WEEK WE READ | |
In the case of a slave who wishes to remain within his master's home, "his master shall take him before God." Twice, actually, in our
parashah
we read about a person coming before
ha-Elohim
.
Continue reading Rabbi Zeidman's commentary »
Post a comment/View comments »
(1 comments)
Parashat Yitro (February 7, 2015)
By Missy Bell
THIS WEEK'S TORAH PORTION is named for Jethro, Moses' father-in-law, who gives Moses advice on leadership. In addition to all of the other roles Moses takes on throughout Exodus, Moses currently is serving as judge to the people. If the Israelites have disputes, then they bring their disputes and questions to Moses, who answers them with God's laws. Jethro says to Moses, "The thing you are doing is not good. You will surely wear yourself out…you cannot do it alone…you shall choose out of the entire nation men of substance…and they shall judge the people at all times, thereby making it easier for you, and they shall bear the burden with you." And, thus, Jethro reminds Moses, and all of us, of the importance of not doing everything by ourselves.
Continue reading Missy's commentary »
Post a comment/View comments »
(0 comments)