---
Temple Emanu-El's Torah commentaries are prepared by members of our clergy, senior staff, Religious School faculty and Saturday morning Torah Study group. Blog comments are moderated. Please note that we reserve the right to delete comments that are deemed inappropriate, use offensive language, promote personal attacks or are self-serving (promote goods and services). At the same time, we hope that this blog will promote thoughtful dialogue and continued learning. If you are a temple member interested in joining our team of writers, contact Prince Davis.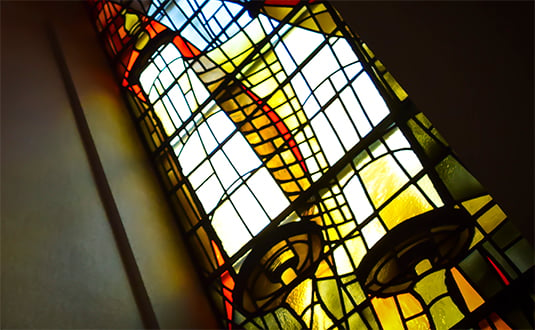 Parashat Naso (May 30, 2015)
By Rabbi Amy B. Ehrlich
EVER HAVE A FIT OF JEALOUSY? Yes, a fit! A blinding rage of emotions, fueled by envy or greed or insecurity. It's not a particularly "admirable" side of our personalities, but it is honest. It triggers a cascade of feelings and often evokes a response in which we are likely to do or say something that we hope will reveal a truth or validate a fear.
Continue reading Rabbi Ehrlich's commentary »
Post a comment/View comments »
(0 comments)
Parashat B'midbar (May 23, 2015)
By Rabbi Rena Y. Rifkin
THIS SHABBAT, we begin the fourth book of the Torah: Numbers
(B'midbar)
. In the first few verses of this book, God asks Moses to take a census. But God is not asking Moses simply to do a head count. The time has come to take account of all of God's chosen people. So Moses counts each person and helps God to take each person into account.
Continue reading Rabbi Rifkin's commentary »
Post a comment/View comments »
(0 comments)
Parashat B'har-B'chukotai (May 16, 2015)
By Bettijane Eisenpreis
Im behukosai telehu, v'es mitzvosai tismeru v'ahseesem ohtam...
I LEARNED THE FIRST LINE of
Parashat B'chukotai
(
Behukosai
in the Ashkenazic pronunciation) many, many years ago, and I never have forgotten it.
B'har/B'chukotai
is usually a double portion, as it is this year, but it happens that the year I studied it was a leap year. So, the two
parashiyot
stood alone.
Why did I learn that line, and why do I still remember it?
Continue reading Bettijane's commentary »
Post a comment/View comments »
(0 comments)
Parashat Emor (May 9, 2015)
By Ellen Rothschild French
PARASHAT EMOR
ENUMERATES the ways in which the Temple priests were instructed to maintain ritual purity. Ritual purity helped the Temple priests to arrive at a state of physical holiness, which enabled them to connect with God. Through the laws of sacrifice and ritual purity, the rest of the Israelites were able to connect to God as well. The
parashah
also presents the most extensive biblical account for the observance of the Holy Days (Shabbat, Sukkot, Passover and Shavuot). How is this discussion of attaining Holiness related to the observance of the Holy Days? Why does the
parashah
discuss what appears to be disparate ideas?
Continue reading Ellen's commentary »
Post a comment/View comments »
(1 comments)
Parashat Acharei Mot-K'doshim (May 2, 2015)
By Robyn Weinstein Cimbol