---
Temple Emanu-El's Torah commentaries are prepared by members of our clergy, senior staff, Religious School faculty and Saturday morning Torah Study group. Blog comments are moderated. Please note that we reserve the right to delete comments that are deemed inappropriate, use offensive language, promote personal attacks or are self-serving (promote goods and services). At the same time, we hope that this blog will promote thoughtful dialogue and continued learning. If you are a temple member interested in joining our team of writers, contact Prince Davis.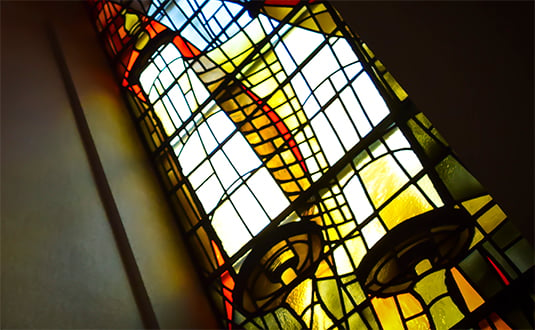 Parashat Chukat (June 27, 2015)
By Jennifer Knobe
IN THIS TORAH PORTION, God introduces the ritual law of the red heifer, whose ashes are used to purify those who are impure after being contaminated by a corpse. Miriam dies. The Israelites, bereft of water, despair that they are still in the wilderness. Even though God says water will emerge from a rock, Moses strikes the rock twice before it pours forth. Moses and Aaron are punished by not being allowed to enter Canaan. Aaron dies at Mount Hor, and Eleazar succeeds him as High Priest.
Continue reading Jennifer's commentary »
Post a comment/View comments »
(0 comments)
Parashat Korach (June 20, 2015)
By Rabbi Rena Y. Rifkin
KORACH ORGANIZES A GROUP of chieftains against Moses. They complain about the power structure. Moses refutes them, and God opens the earth to swallow them up. Korach and his faction are seen as rebels who cannot be tolerated in the community. They are removed and never heard from again. Some commentators tell us that the faction's public repudiation of Moses and Aaron is irresponsible and inappropriate. Others argue that Korach and his followers are trying to start a coup. The text and many commentators tell us simply, Korach and rebellion are bad, and their punishment is justified.
Continue reading Rabbi Rifkin's commentary »
Post a comment/View comments »
(0 comments)
Parashat Sh'lach L'cah (June 13, 2015)
By Prince H. Davis
Parashat B'haalot'cha (June 6, 2015)
By Sherry Nehmer
4.
Once my brother threw a staff on the earth
and God turned it into a snake. Once my brother
put his hand inside his cloak and God turned it white
like hoarfrost in the cold desert shadows. Once
I groused that my brother gets all the attention
(he speaks for God; he married the most beautiful woman
any of us had ever seen, then ignored her
because God was more important) and God turned me
white as my brother's arm. Does that mean I too
am an instrument of God's will, set apart wholly?
THESE LINES ARE
part of a septet of poems about Moses's sister, Miriam, written by Rabbi Rachel Barenblat. A poet as well as a scholar, Rabbi Barenblat (who has a wonderful blog called
"The Velveteen Rabbi"
) invests her writings with personal, as well as cerebral and religious interpretations of the Hebrew Bible. Her poetry is lovely and thought-provoking, and I'm delighted to call her a friend of mine.
Continue reading Sherry's commentary »
Post a comment/View comments »
(1 comments)
Parashat Naso (May 30, 2015)
By Rabbi Amy B. Ehrlich
EVER HAVE A FIT OF JEALOUSY? Yes, a fit! A blinding rage of emotions, fueled by envy or greed or insecurity. It's not a particularly "admirable" side of our personalities, but it is honest. It triggers a cascade of feelings and often evokes a response in which we are likely to do or say something that we hope will reveal a truth or validate a fear.
Continue reading Rabbi Ehrlich's commentary »
Post a comment/View comments »
(0 comments)