---
Temple Emanu-El's Torah commentaries are prepared by members of our clergy, senior staff, Religious School faculty and Saturday morning Torah Study group. Blog comments are moderated. Please note that we reserve the right to delete comments that are deemed inappropriate, use offensive language, promote personal attacks or are self-serving (promote goods and services). At the same time, we hope that this blog will promote thoughtful dialogue and continued learning. If you are a temple member interested in joining our team of writers, contact Prince Davis.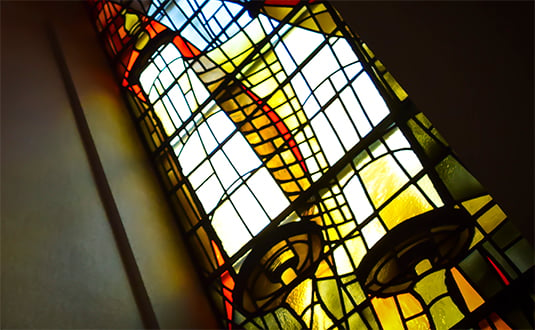 Parashat Eikev (August 8, 2015)
By Warren Klein
PARASHAT EIKEV
is filled with directions for the future...what the Israelites are about to receive...but it also is filled with remembrances. Moses recalls God's promises to previous generations and God's actions in getting us to the Promised Land. But, while the Israelites are being prepped, so to speak, by Moses their leader, I find that during times of transition in my life I often do not prep or pay much attention to the change that is occurring. In today's fast-paced world, we often are thrown into situations and must keep up; if not, then we fall behind.
Continue reading Warren's commentary »
Post a comment/View comments »
(0 comments)
Parashat Va-et'chanan (August 1, 2015)
By Rachel Brumberg
IN THIS WEEK'S TORAH PORTION,
Parashat Va-et'chanan,
Moses continues to tell the story of what has happened to him and the Israelites in the desert. The narrative includes Moses' pleading with God to allow him to enter the Promised Land (which of course is denied), Moses telling the Israelites to follow God's laws, the receiving of the Ten Commandments and a reminder not to worship other gods.
Continue reading Rachel's commentary »
Post a comment/View comments »
(0 comments)
Parashat D'varim (July 25, 2015)
By Saul Kaiserman
THE BOOK OF DEUTERONOMY, the final book of the Torah, begins 40 years after the Exodus from Egypt. The Israelites are encamped across the Jordan River from Israel and are preparing to follow Joshua into the Promised Land. Nearly all of Deuteronomy consists of the farewell address that Moses delivers at this climactic moment. His speech recounts the history of the people's journeys through the Sinai wilderness, emphasizing the many defining experiences and decision points along the way that have shaped them as a nation.
Continue reading Saul's commentary »
Post a comment/View comments »
(0 comments)
Parashat Matot/Mas-ei (July 18, 2015)
By Bettijane Eisenpreis
Parashat Pinchas (July 11, 2015)
By Robyn Weinstein Cimbol
The Daughters of Zelophehad: Thinking Outside the Tent
IT'S VERY TEMPTING to turn this into a feminist manifesto. Indeed, there are nearly 1,000 men identified by name in the Torah but fewer than 200 women. The fact that we know the names of all five of Zelophehad's daughters is significant, and they are referred to by name not once but several times. The presenting issue is that Zelophehad, a member of the generation of Israelites who departed from Egypt under Moses' leadership, had died during the 40 years in the wilderness. He had no sons and five daughters (but there is no mention of a wife/mother). Now a census is being taken in order to apportion the Land among the tribes and clans. The projected allotment of the Land, based upon this census in which only men were counted, would have deprived the clan of Manasseh of the share due to Zelophehad. If he'd had sons, they would have been counted, but his daughters (Mahlah, Noah, Hoglah, Milcah and Tirzah) were not to receive a portion according to the distribution equation.
Continue reading Robyn's commentary »
Post a comment/View comments »
(0 comments)